It's been a while since I have made one of these and I fancied making one without using my laminator. I have found the perfect solution for the cover and it's nice and sturdy too!
This one isn't just sturdy, but also eye catching and pretty! I've used digital papers from Blossoming Wings Collection from Nitwit Collections along with the beautiful elements.
I have a separate tutorial on how I print and then cut everything out and I will pop that video underneath the tutorial below.
Cutting Guide
Outer Cover
8″x 8 3/4″ – With long side along top, score at 4″, 4 3/8″, 4 3/4″
Notebook covers
7 7/8″x 8 1/8″ – With long side along top, score at 4″ & 4 1/8″
Helen Xx 
Don't miss the rest of this series by subscribing to the blog HERE. I will also be releasing new updates on live show appearances and there's plenty more projects on the way, as well as projects for the Craft Stash website & YouTube channel.  I will never send spam or share your details – you will only receive notifications of new blog posts. 
Supplies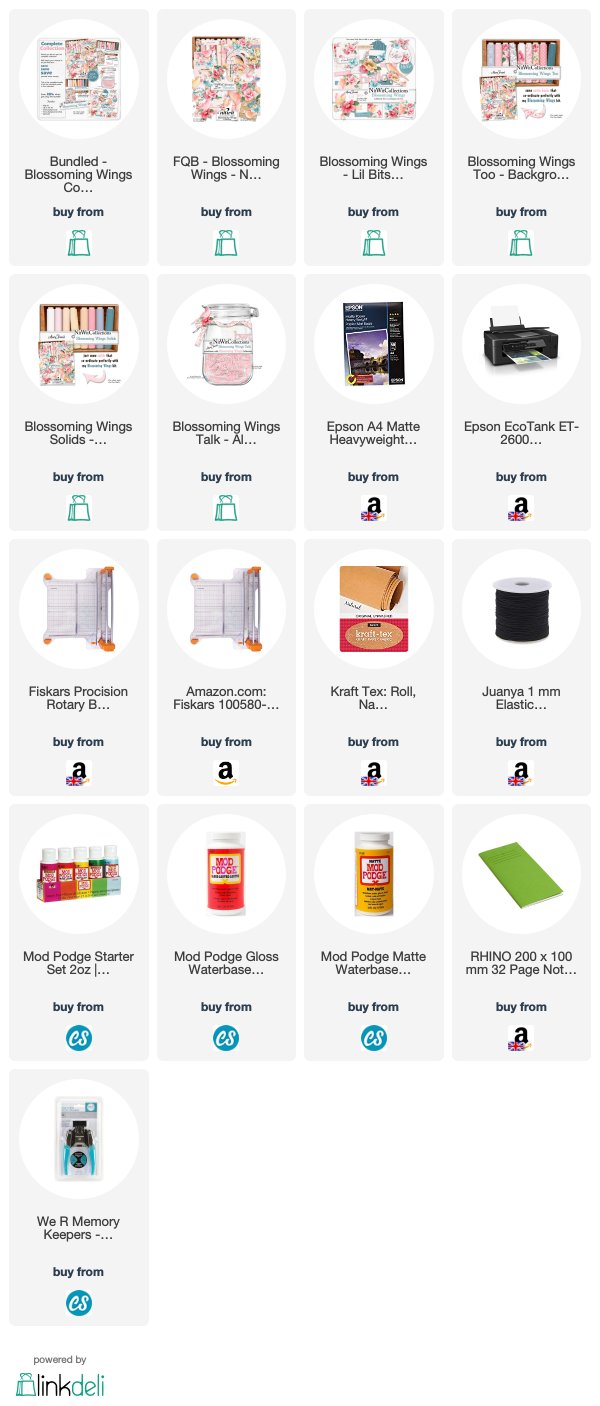 —- D I S C L A I M E R —- Some links are affiliate and do not cost you extra. Using them will support future projects that I bring to my Youtube channel & website. Many thanks for your continuing support