Today's tutorial is a highly requested one! We're starting right at the beginning of using digital/printable papercraft collections and I show you exactly how to get started with printing them. 
Today's demonstration also includes how I cut my printed images using a Brother Scan n Cut. This process is optional and you can always skip this part and use scissors…..I prefer the quicker way though!
My printer is an Epson Ecotank and I absolutely love it! The liquid ink really does last a long time and I haven't used up the original inks that came with my printer…and I print a lot!!
For this video I have used the Blossoming Wings collection from Nitwits and you will find all the links down below. If you buy the whole collection, you can save 20% – perfect!
Helen Xx 
Don't miss the rest of this series by subscribing to the blog HERE. I will also be releasing new updates on live show appearances and there's plenty more projects on the way, as well as projects for the Craft Stash website & YouTube channel.  I will never send spam or share your details – you will only receive notifications of new blog posts. 
Supplies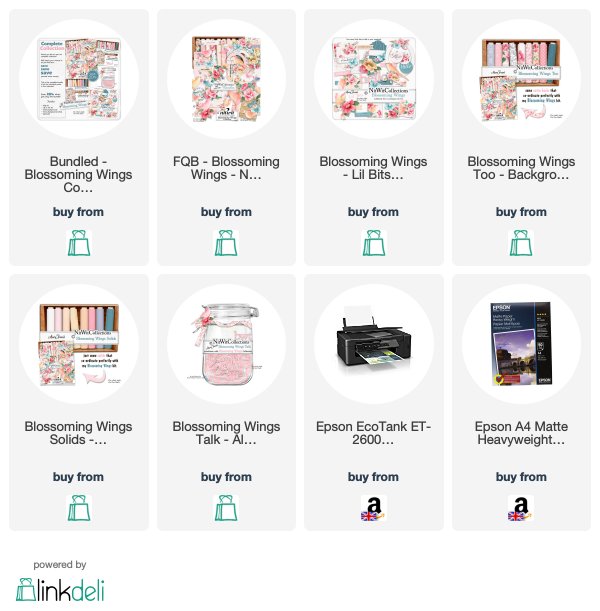 —- D I S C L A I M E R —- Some links are affiliate and do not cost you extra. Using them will support future projects that I bring to my Youtube channel & website. Many thanks for your continuing support