It's a wonderful thing when an embossing folder does all the work for you when making a card. Today, I show you how to jazz up an embossed background with gold Nuvo Embellishment Mousse and a blending tool.
You'll be needing a craft mat for this one, but I promise it's not too messy at all. Better to be safe than sorry! If you really don't like glitter, then you can take a quick shortcut and use non-shed glitter card.
Dimensions
5″x 7″ card base – I created one with a 10″x 7″ piece of card and scored it at 5
Top mat – 4.75″x 7″
Thank you for dropping by today. If you have enjoyed today's project, please subscribe to my blog on the right and/or my YouTube channel so you don't miss any future projects. You can also find me on Facebook and I'm happy to answer any questions you may have – I try to reply to as many comments as I can.
Helen Xx
Supplies
GET 20% OFF YOUR FIRST ORDER WITH CRAFT STASH WHEN YOU SIGN UP TO THEIR FREE NEWSLETTER
——- INTERNATIONAL POST AVAILABLE AT CRAFT STASH——–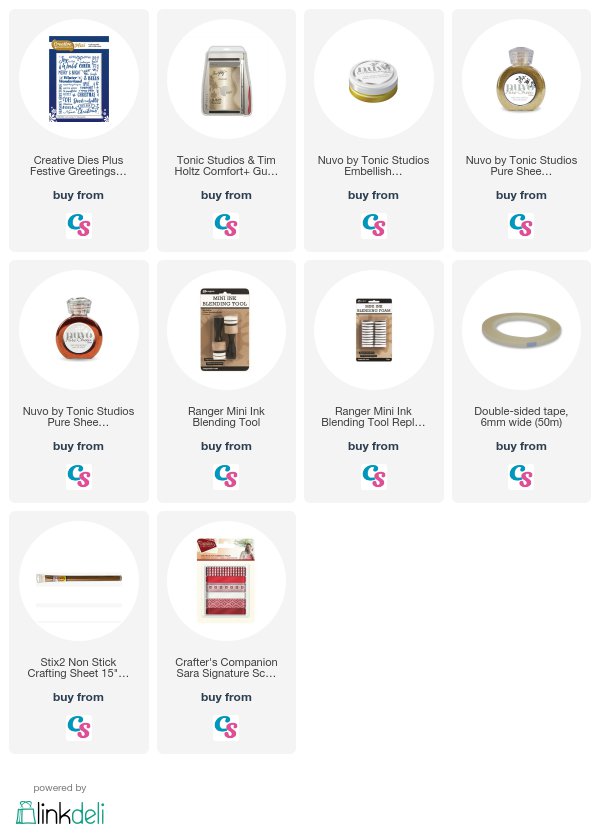 —- D I S C L A I M E R —- Some links are affiliate and do not cost you extra. Using them will support future projects that I bring to my Youtube channel & website. Many thanks for your continuing support