This project is a little late due to technical difficulties – basically everything that could go wrong with this project, went wrong! But here it is and I hope you like it 🙂
This album is made from brown paper lunch bags (the ones with the handles) and the album was designed to hold everything from the Christmas cards you have received, to all the other memorabilia and tickets you have collected over the Christmas season. There's plenty of space for all your photos too!
Thank you for dropping by today. If you have enjoyed today's project, please subscribe to my blog on the right and/or my YouTube channel so you don't miss any future projects. You can also find me on Facebook and I'm happy to answer any questions you may have – I try to reply to as many comments as I can.
Helen Xx
Dimensions
6 Paper lunch bags with handles removed
Hardboard Covers
9.25″x 7.5″ (x2) & 9.25″x 3″ (x1)
Binding
8.5″x 12″ Score at 2″ and score every half inch until 10.50″
Page Mats
6.75″x 6 (x6)
6.75″x 3″ (x6)
6.75″x 8.25″ (x6)
Inside & Outside Cover Mats
9″x  7 3/8″ (x4)
Outside Cover Wrap
12″x 12″ (x2)
Supplies
GET 20% OFF YOUR FIRST ORDER WITH CRAFTSTASH WHEN YOU SIGN UP TO THEIR FREE NEWSLETTER
——- INTERNATIONAL POST AVAILABLE AT CRAFT STASH——–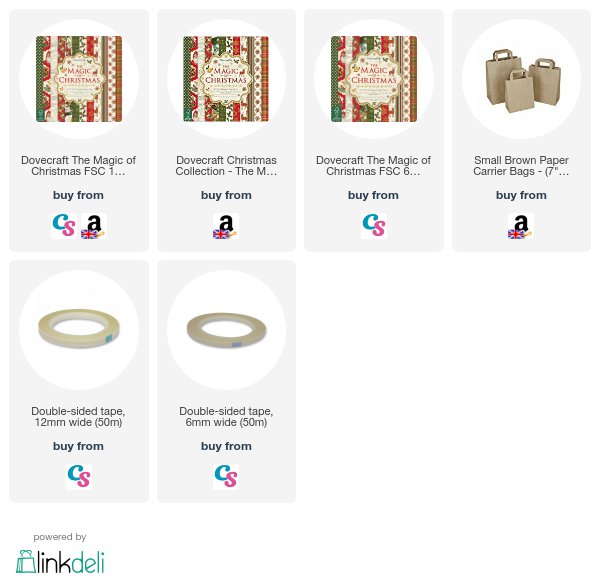 —- D I S C L A I M E R —- Some links are affiliate and do not cost you extra. Using them will support future projects that I bring to my Youtube channel & website. Many thanks for your continuing support