I've been at my craft desk today making Christmas cards and I was surprised at how fast I was completing them!
The overall design is simple, so making a large batch of these isn't a huge task that makes you regret starting! Simply cut out all your card and paper, then do your stamping, and then all the die-cutting. Simply assemble the cards in stages, like a factory assembly line and then you're done!
All the supplies are listed down below and don't forget to claim your 20% off when you subscribe to CraftStash's email. Plus free UK delivery on orders over £15 – perfect for getting your Christmas crafting started!
Helen Xx 
Don't miss another project or update again by subscribing to this blog HERE. I will be releasing new updates on live show appearances and there's plenty more projects on the way, as well as projects for the Craft Stash website & YouTube channel.  I will never send spam or share your details – you will only receive notifications of new blog posts. 
Cutting Guide for UK A6 Card Base
Card mat – 5 7/8″x 3 5/8″
Paper mat – 5 5/8″x 3 3/8″
Supplies
GET 20% OFF YOUR FIRST ORDER WITH CRAFTSTASH WHEN YOU SIGN UP TO THEIR FREE NEWSLETTER
——- INTERNATIONAL POST AVAILABLE AT CRAFTSTASH——–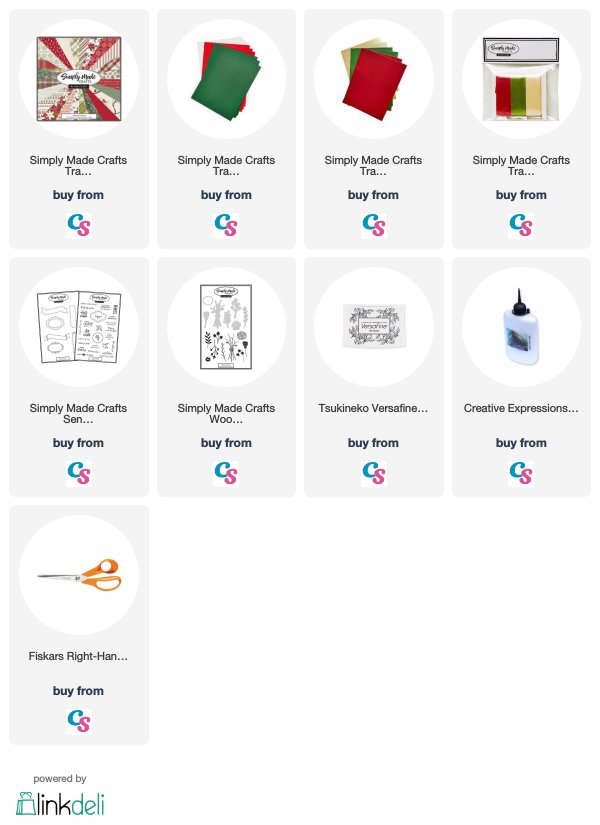 —- D I S C L A I M E R —- Some links are affiliate and do not cost you extra. Using them will support future projects that I bring to my Youtube channel & website. Many thanks for your continuing support