Today's tutorial is all about how to use the new Pinwheel Card die from Simply Made Crafts – it's so easy to make and looks like hours were spent making it!
I've used the new papers from both the Traditional Christmas Collection and the Winter Nights Collection. Team these up with the Sprigs die set and you have a beautiful card in no time!
All the supplies are listed down below and don't forget to claim your 20% when you subscribe to Craft Stash's email. Plus free UK delivery on orders over £15 – perfect for getting your Christmas crafting started!
Helen Xx 
Don't miss another project or update again by subscribing to this blog HERE. I will be releasing new updates on live show appearances and there's plenty more projects on the way, as well as projects for the Craft Stash website & YouTube channel.  I will never send spam or share your details – you will only receive notifications of new blog posts. 
Supplies
GET 20% OFF YOUR FIRST ORDER WITH CRAFTSTASH WHEN YOU SIGN UP TO THEIR FREE NEWSLETTER
——- INTERNATIONAL POST AVAILABLE AT CRAFTSTASH——–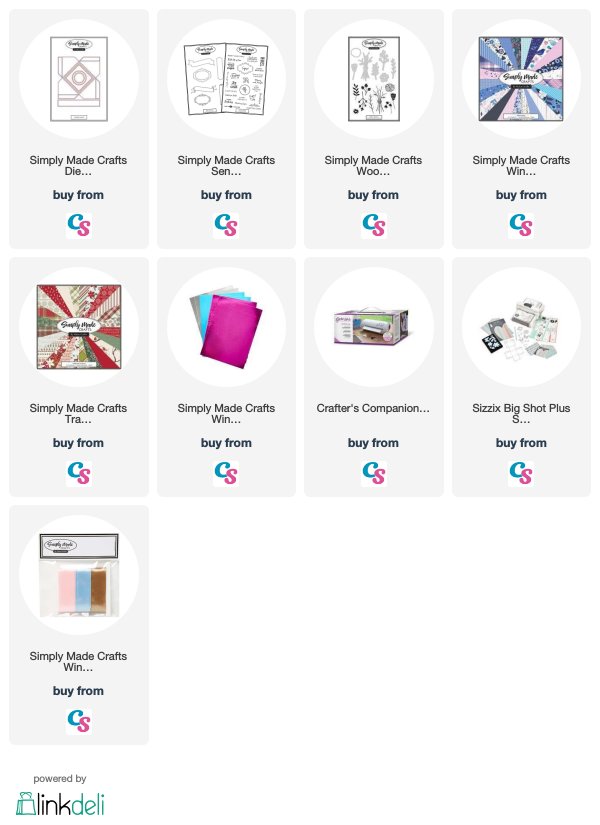 —- D I S C L A I M E R —- Some links are affiliate and do not cost you extra. Using them will support future projects that I bring to my Youtube channel & website. Many thanks for your continuing support