I'm so excited that the 1st day of my Christmas series is here! There will be 12 episodes throughout November, so there will be something for everyone.
Today, I have a lovely homemade light up decoration using a mason style jar, some micro lights, and some free magazine papers, dies and stamps. Last month I asked my viewers what project they'd like to see made into a tutorial and this one was the winner!
All the supplies are listed down below and don't forget to claim your 20% off when you subscribe to CraftStash's email. Plus free UK delivery on orders over £15 – perfect for getting your Christmas crafting started!
Helen Xx 
Don't miss the rest of this series by subscribing to the blog HERE. I will also be releasing new updates on live show appearances and there's plenty more projects on the way, as well as projects for the Craft Stash website & YouTube channel.  I will never send spam or share your details – you will only receive notifications of new blog posts. 
Supplies
GET 20% OFF YOUR FIRST ORDER WITH CRAFTSTASH WHEN YOU SIGN UP TO THEIR FREE NEWSLETTER
——- INTERNATIONAL POST AVAILABLE AT CRAFTSTASH——–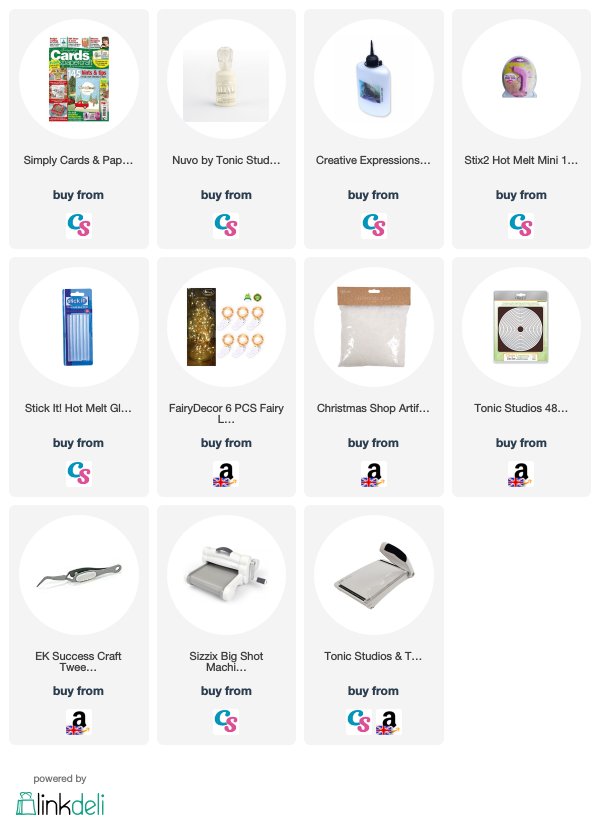 —- D I S C L A I M E R —- Some links are affiliate and do not cost you extra. Using them will support future projects that I bring to my Youtube channel & website. Many thanks for your continuing support