Today we are starting a new Sunday series! Here's what it's all about…
Every Sunday I am going to feature a Simply Made Crafts product, and show you how you can make it a little bit different.
Today I am putting together the Tombstone Gift Bag, but with a nice floral theme. The top of the gift bag has a lovely ornate shape, so it's perfect for layering up with pretty papers. No spookiness in sight!!
I hope you like how this bag has gone from scary to semi shabby-chic just by switching out the papers.
All the supplies are listed down below and don't forget to claim your 20% when you subscribe to Craft Stash's email. Plus free UK delivery on orders over £30.
Helen Xx
https://youtu.be/fe65KOlYsOM
Supplies
GET 20% OFF YOUR FIRST ORDER WITH CRAFTSTASH WHEN YOU SIGN UP TO THEIR FREE NEWSLETTER
FREE UK delivery on orders over £30 | UK NEXT DAY DELIVERY £5.99 | UK £3.50 for orders under £30
Check for more shipping information for your country – Click Here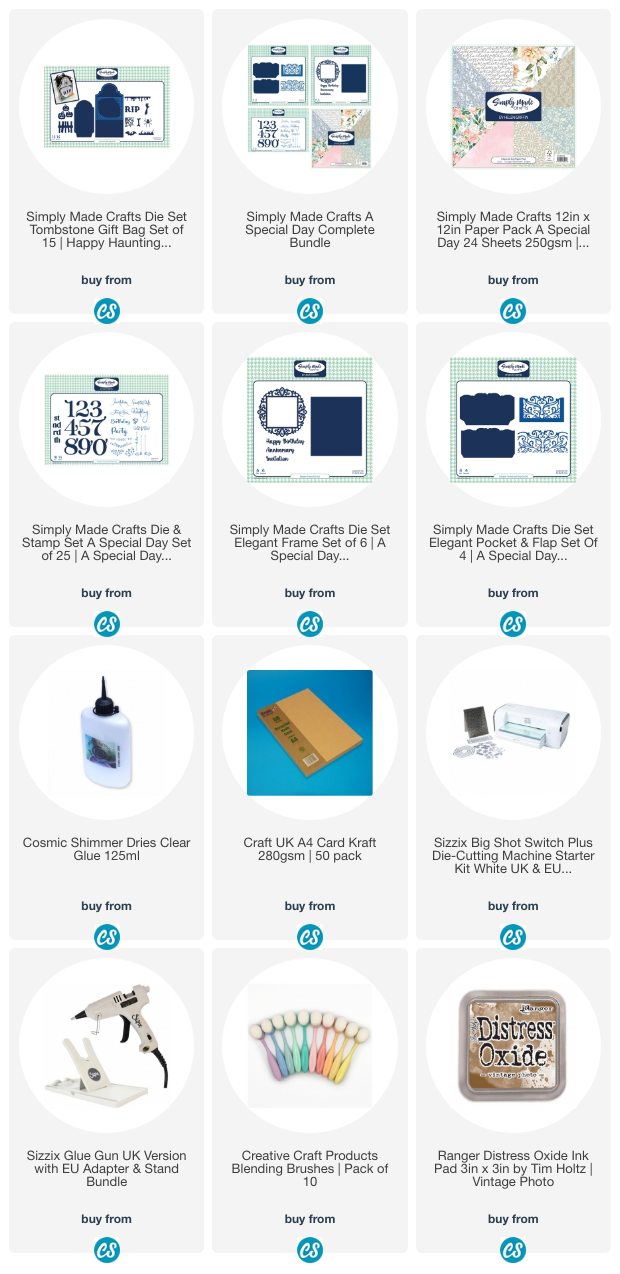 —- D I S C L A I M E R —- Some links are affiliate and do not cost you extra. Using them will support future projects that I bring to my Youtube channel & website. Many thanks for your continuing support