Welcome to another Simply Made Sunday! Today we are making a rather round handbag!
This is a really versatile bag! I designed this one as part of the Art Deco Collection, but this bag can be made up as a beach bag, or a basket for paper flowers – whatever you can imagine 🙂
All the supplies are listed down below and don't forget to claim your 20% when you subscribe to Craft Stash's email. Plus free UK delivery on orders over £30.
Helen Xx
Supplies
GET 20% OFF YOUR FIRST ORDER WITH CRAFTSTASH WHEN YOU SIGN UP TO THEIR FREE NEWSLETTER
FREE UK delivery on orders over £30 | UK NEXT DAY DELIVERY £5.99 | UK £3.50 for orders under £30
Check for more shipping information for your country – Click Here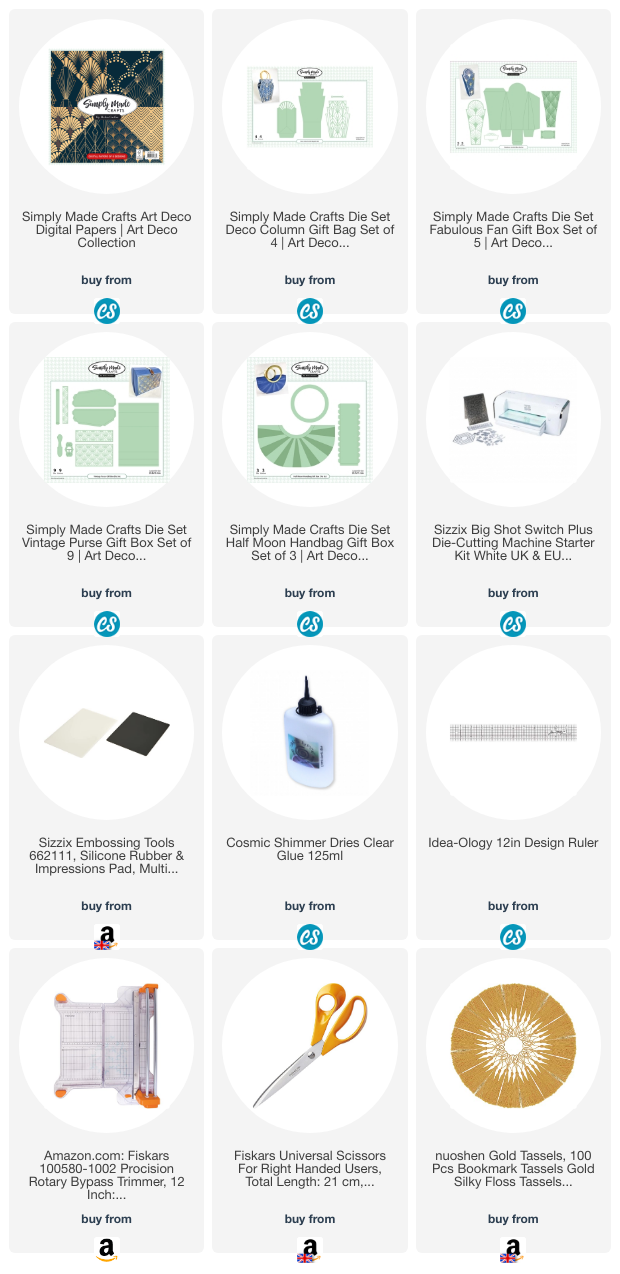 —- D I S C L A I M E R —- Some links are affiliate and do not cost you extra. Using them will support future projects that I bring to my Youtube channel & website. Many thanks for your continuing support
Disclaimer – Some affiliate links have been used, however they do not cost you any extra. Using these links greatly supports my contribution to the papercrafting world.