I've been wanting to make this tutorial for a long time, so now that my Fabric Paper is back in stock, here it is…
I love this fabric paper and in this video, I show you how you can use it in your die-cutting machine to use with my album dies. I show you step by step how to make this into an album cover.
This Paper Fabric can be washed, sewn on, die-cut, stamped, and inked – there is so much that you can do with these A4 sheets and I can't wait to show you more in the coming weeks and months.
Helen Xx
Supplies
FREE UK delivery on orders over £30 | UK NEXT DAY DELIVERY £5.99 | UK £3.50 for orders under £30
Check for more shipping information for your country – Click Here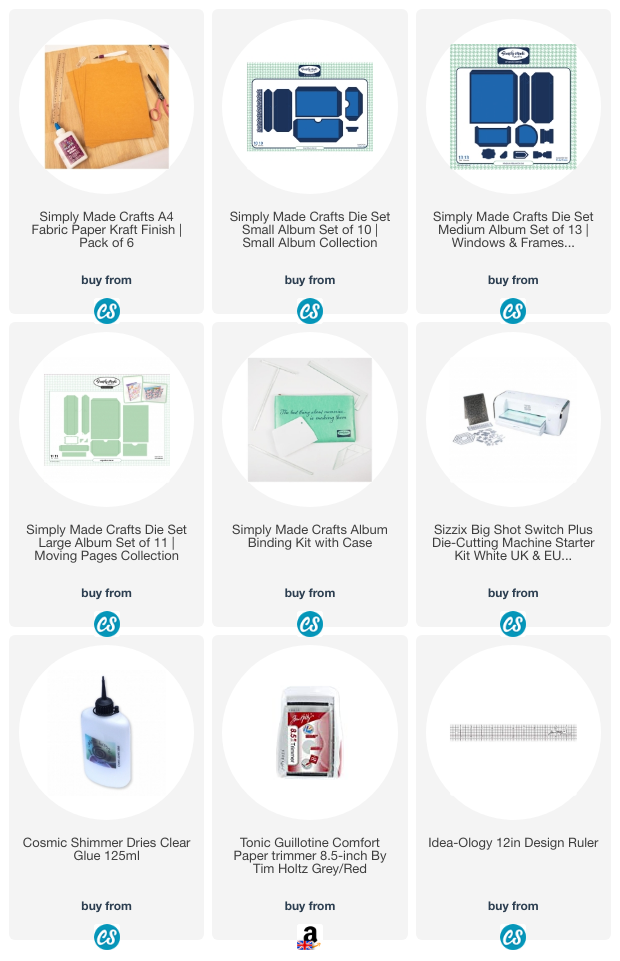 —- D I S C L A I M E R —- Some links are affiliate and do not cost you extra. Using them will support future projects that I bring to my Youtube channel & website. Many thanks for your continuing support