I get so excited when I get to be the first to play with magazine covermount gifts – and this one is so lovely!
This one is a beautiful layering peony stamp and die set. The flower has 3 layers you can build up and also comes with leaves and sentiments.
I was asked to make 6 projects for the magazine and down below I have a video showing you my makes, along with a tutorial on how I made my 6th project.
It's always a pleasure to see my projects in print, so I'm hoping you will also share some of your  shares with me, or on the Simply Cards & Papercraft Facebook group. My facebook page is Helen Griffin UK, so please feel free to share your makes in the community tab.
Craft Stash are also offering FREE DELIVERY on all Magazines until 31/03/2020 (excludes Crafter's Inspiration & Hunkydory magazines)
Helen Xx 
Supplies

GET 20% OFF YOUR FIRST ORDER WITH CRAFTSTASH WHEN YOU SIGN UP TO THEIR FREE NEWSLETTER
FREE UK delivery on orders over £15
FREE US shipping on orders over $70
FREE CANADA shipping on orders over $85
——- INTERNATIONAL POST AVAILABLE AT CRAFTSTASH——–
NEW US Craft Stash website – Click HERE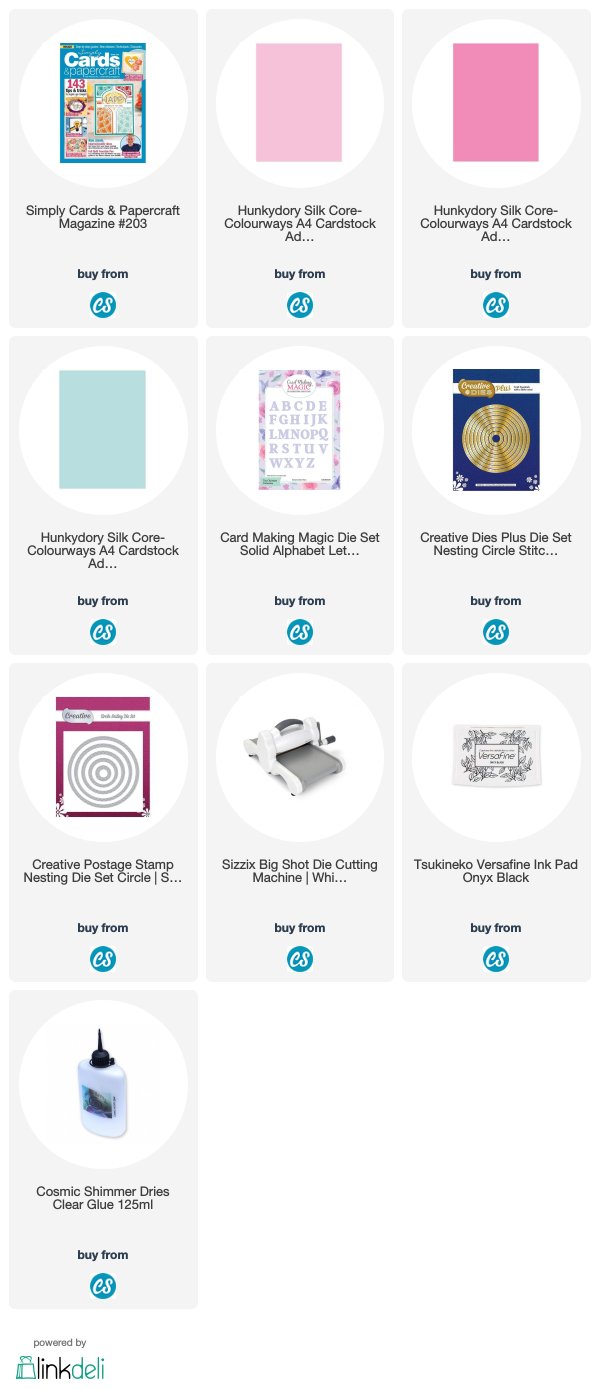 —- D I S C L A I M E R —- Some links are affiliate and do not cost you extra. Using them will support future projects that I bring to my Youtube channel & website. Many thanks for your continuing support