We have some new members coming to the Simply Made Crafts handbag collection! Here they are…
I really enjoyed designing this collection and my favourite has to be the Drs Bag. This shape of bag goes by many names, including carpet bag and bowling bag. I have always adored this shape and so happy that I now have this in my collection.
We also have a new suitcase and also a cantilever box. You can make these up in no time and in so many different styles. I have a video down below showcasing all the new things!
I have tutorials made for all of these and they will be released over the coming days. I will also be making the extended version of the Drs bag in my next Live Show.
All available from Craft Stash, with international shipping available. Also there's free delivery on magazines this month!!
Want to stay up to date with my projects and news? please join my email list HERE. You will only receive notifications on my latest posts, and nothing else.
Helen x 
Supplies

GET 20% OFF YOUR FIRST ORDER WITH CRAFTSTASH WHEN YOU SIGN UP TO THEIR FREE NEWSLETTER
FREE UK delivery on orders over £15
FREE US shipping on orders over $70
FREE CANADA shipping on orders over $85
——- INTERNATIONAL POST AVAILABLE AT CRAFTSTASH——–
NEW US Craft Stash website – Click HERE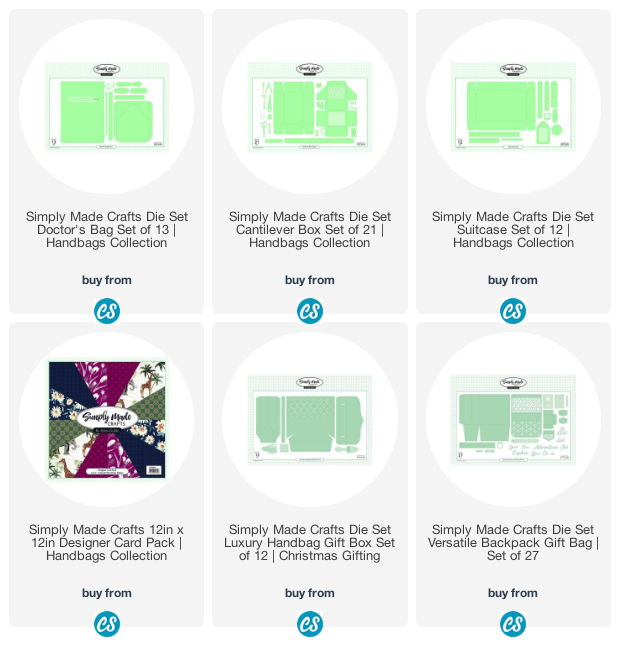 —- D I S C L A I M E R —- Some links are affiliate and do not cost you extra. Using them will support future projects that I bring to my Youtube channel & website. Many thanks for your continuing support