Every Tuesday at 1pm (GMT) I do a live show on my YouTube Channel – this week we started a new mini album from scratch.
This 1 hour show was so much fun to film and I had a great time chatting with those who were watching. We made the outer wrap for the gatefold album and I also demonstrated a heat less foiling technique. Below are some measurements and supply list for the album so far.
Next week we will be making flaps & pockets! Don't forget to tune in on Tuesday at 1pm GMT.
I hope you enjoyed today's show! Subscribe to my channel, so you don't miss any future live shows 🙂 
Want to stay up to date with my projects and news? please join my email list HERE. You will only receive notifications on my latest posts, and nothing else.
Helen x
Supplies

GET 20% OFF YOUR FIRST ORDER WITH CRAFTSTASH WHEN YOU SIGN UP TO THEIR FREE NEWSLETTER
FREE UK delivery on orders over £15
FREE US shipping on orders over $70
FREE CANADA shipping on orders over $85
——- INTERNATIONAL POST AVAILABLE AT CRAFTSTASH——–
NEW US Craft Stash website – Click HERE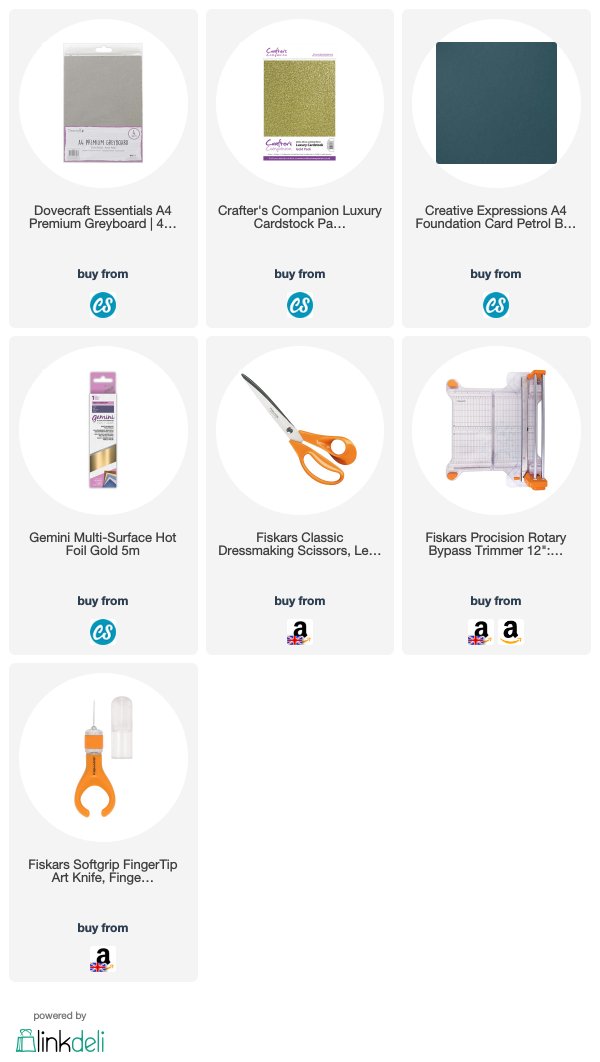 Stix 2 Double Sided Sheets
Amazon UK – https://amzn.to/2IyyeqW
Tyvek Sheets
Amazon UK – https://amzn.to/38Ef3Xi
Amazon UK – https://amzn.to/2wGS8gW
—- D I S C L A I M E R —- Some links are affiliate and do not cost you extra. Using them will support future projects that I bring to my Youtube channel & website. Many thanks for your continuing support