We had a wonderful time yesterday unboxing 2 new crafty toys to my craft room Here is the replay…
I had so much to pack into the live stream that I was worried we'd go over an hour. I said I would stream for as long as it took, but I managed to get it all done in 1hr and 2 mins!!
First we started with the unboxing of a mini die-cutting machine from Altenew, and then I unboxed and demo'd a new black & white mini photo/label printer. All the details are down below or click HERE to look at the Phomemo website. There are lots of colours and types of paper to choose from. This printer is thermal, so it doesn't need ink!
Use coupon code HELENUK10 at checkout for 10% off your order!
I then shared some photos from a recent trip to the Tutankhamun Exhibition in London and printed out some photos onto gold paper.
Remember to tune in next week – I will be starting a mini gatefold folio!
Helen Xx
Supplies

GET 20% OFF YOUR FIRST ORDER WITH CRAFTSTASH WHEN YOU SIGN UP TO THEIR FREE NEWSLETTER
FREE UK delivery on orders over £15
FREE US shipping on orders over $70
FREE CANADA shipping on orders over $85
——- INTERNATIONAL POST AVAILABLE AT CRAFTSTASH——–
PHOMEMO WEBSITE click HERE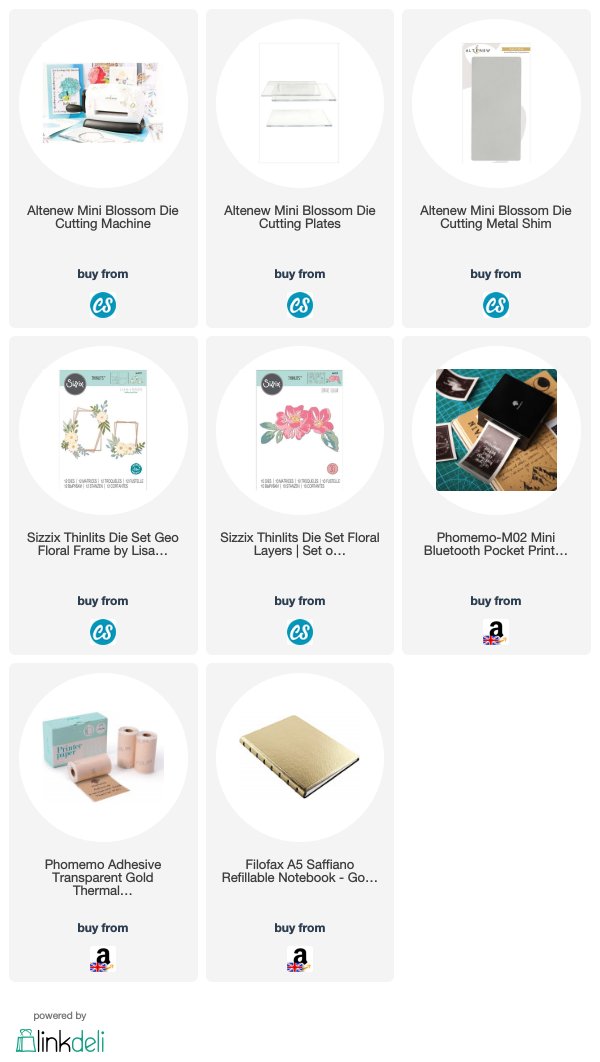 —- D I S C L A I M E R —- Some links are affiliate and do not cost you extra. Using them will support future projects that I bring to my Youtube channel & website. Many thanks for your continuing support