Today's project is one of those albums that you'll love opening and closing! This is a really fun little album and although it looks complicated, it's really quite straightforward to make.
I've used papers called Sweet Nothings from First Edition Paper and I just love the greens and pinks mixed in with some navy blue.
I'm also demonstrating my new toy…the We R Memory Keepers Trim and Score. This is a nifty new gadget to my craft room and so far…I love it! It's 12″x 12″ and folds in half, has a bone folder with on board storage, and it also cuts paper! I also HAVE to mention that it's in inches AND cm's!!! Replacement blades are also available.
Thank you for dropping by today. If you have enjoyed today's project, please subscribe to my blog on the right and/or my YouTube channel so you don't miss any future projects. You can also find me on Facebook and I'm happy to answer any questions you may have – I try to reply to as many comments as I can.
Helen Xx
Cutting Guide
Page base – 12″x 9″ Score 3″| 6″| 9″ or 7.5cm| 15.3cm|22.9cm then turn and trim as per video (4mins, 40secs)
Covers – 4.25″x 10.25″ (x2) Score at 0.5″ all four sides
Page mats – 2.75″x 2.75″ (x10) & 2.75″x 1.25″ (x4)
Supplies
——- INTERNATIONAL POSTAGE AVAILABLE AT CRAFTSTASH——–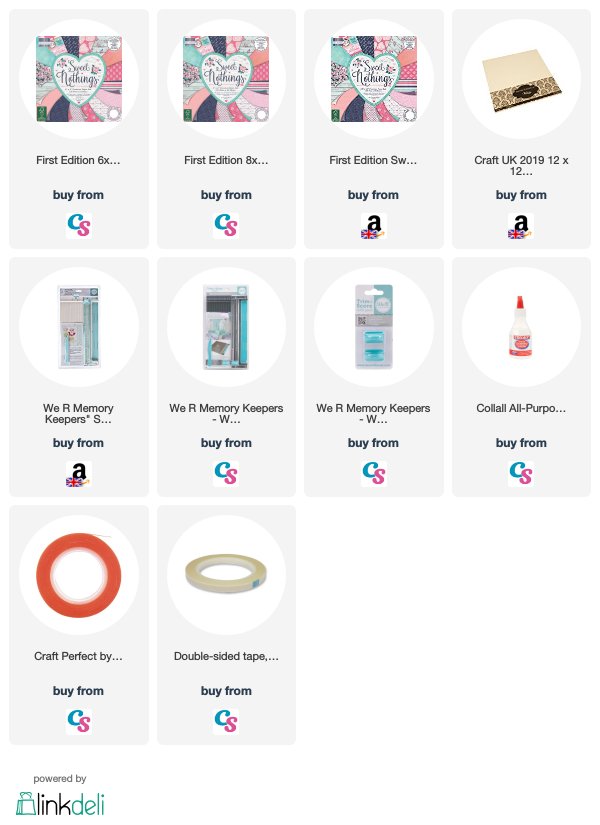 —- D I S C L A I M E R —- Some links are affiliate and do not cost you extra. Using them will support future projects that I bring to my Youtube channel & website. Many thanks for your continuing support