This album is tiny compared to most, but it's still large enough to fit extra small photos or cropped down prints. Here I show you how to make yours, step by step.
I've used the Sunflower Cottage digital papers from Nitwit Collections and in the tutorial I explain how I managed to print the pages so small.
Thank you for dropping by today. If you have enjoyed today's project, please subscribe to my blog on the right and/or my YouTube channel so you don't miss any future projects. You can also find me on Facebook and I'm happy to answer any questions you may have – I try to reply to as many comments as I can.
Helen Xx
Cutting Guide
Chipboard Cover
Spine – 2.75″x 1.25″
Front and back pieces – 2.75″x 2″5/8 (x2)
Pages
2.5″x 5.25″ score at 2.5″ turn twice and score again at 2.5″
2.5″x 5″5/8 score at 2.5″ turn twice and score again at 2.5″
2.5″x 6″ score at 2.5″ turn twice and score again at 2.5″
Page mats – 2″3/8 x 2″3/8 (x12)
Supplies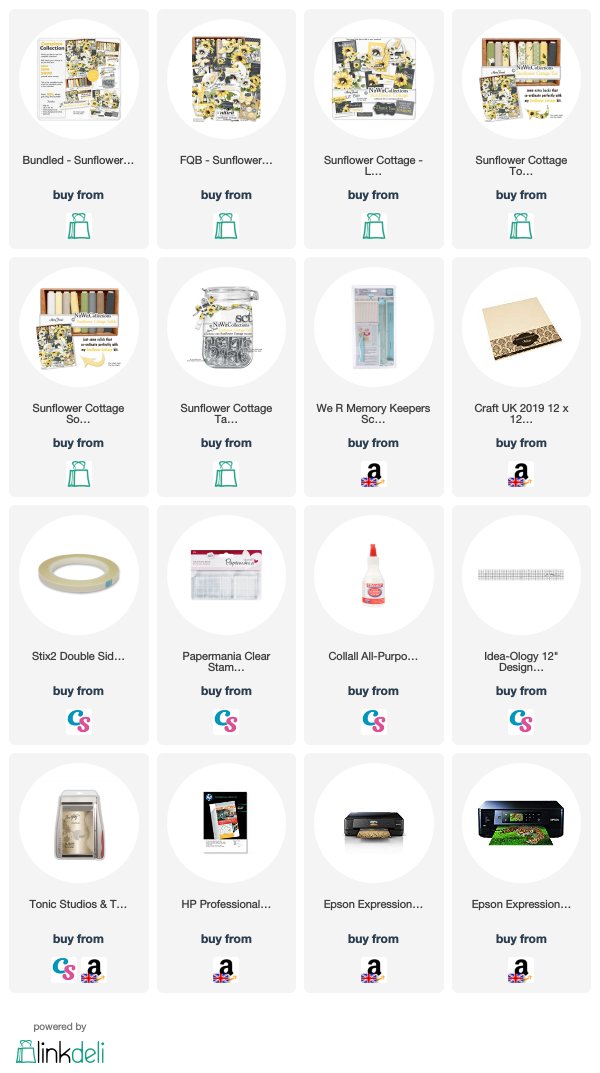 —- D I S C L A I M E R —- Some links are affiliate and do not cost you extra. Using them will support future projects that I bring to my Youtube channel & website. Many thanks for your continuing support