We've seen and played with the Hello Baby Boy collection and today we get to play with the Hello Baby Girl version! I love how both these albums turned out and they were really quick to make.
I made the album base in my last Nitwit Collection tutorial, I have added the video down below with today's tutorial. The blog post for the Hello Baby Boy album can be found HERE and I also go into some detail of how I print and what papers I use. If you were wondering how I go about printing everything, I'd really recommend checking out that post.
Thank you for dropping by today. If you have enjoyed today's project, please subscribe to my blog on the right and/or my YouTube channel so you don't miss any future projects. You can also find me on Facebook and I'm happy to answer any questions you may have – I try to reply to as many comments as I can.
Helen Xx
Cutting Guide
Five 8″x 8″ white envelopes
Page mats – 7 7/8″x 7 7/8″ (8)
Front page card mats – 7 7/8″x 7 7/8″ (2)
Front page mats – 7.5″x 7.5″ (x2) trim both at 5″
SUPPLIES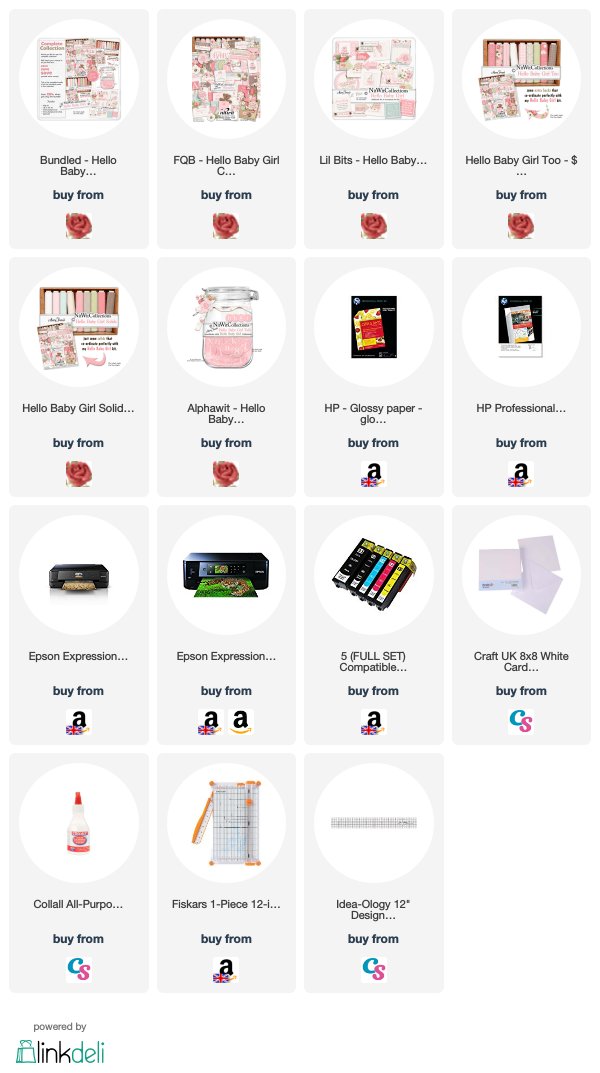 —- D I S C L A I M E R —- Some links are affiliate and do not cost you extra. Using them will support future projects that I bring to my Youtube channel & website. Many thanks for your continuing support