I have found the perfect way to blend Distress Oxide Inks, with vibrant results…and no wastage left on the brush! Here's the info….
I was really intrigued by this new trend of using make-up brushes, so on my search for them I discovered some silicone pad brushes with handles. I thought I'd give these ones a go first, as I'd only seen the ones with real brushes demonstrated and I wondered how well these would do.
So far I have only tried them out with my Distress Oxide Inks, and they blend really well together. Another surprising plus point for these is that the product doesn't 'seep' into the brush pad. The ink stays on the surface. This means the colour is vibrant and there's no wasted ink, unlike traditional sponge blenders.
So will I be retiring my old round blenders? Not on your nelly! I like having these in addition to my other blenders and I will also be getting ones with brushes too.
In the video I said I would try and find US versions and I have found the exact same ones listed at Amazon.com – the full supply list is down below!
I hope you enjoy today's tutorial and to keep up to date with my projects and news, please join my email list HERE. You will only receive notifications on my latest posts, that's all 🙂
Helen x
Supplies

GET 20% OFF YOUR FIRST ORDER WITH CRAFTSTASH WHEN YOU SIGN UP TO THEIR FREE NEWSLETTER
FREE UK delivery on orders over £15
FREE US shipping on orders over $70
FREE CANADA shipping on orders over $85
——- INTERNATIONAL POST AVAILABLE AT CRAFTSTASH——–
NEW US Craft Stash website – Click HERE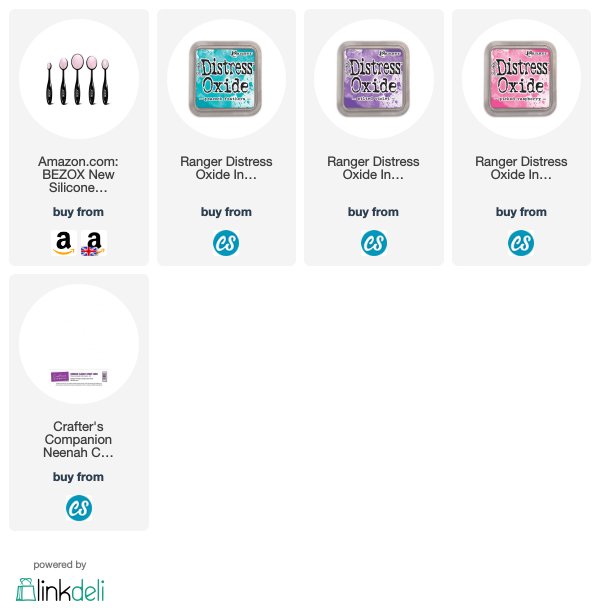 —- D I S C L A I M E R —- Some links are affiliate and do not cost you extra. Using them will support future projects that I bring to my Youtube channel & website. Many thanks for your continuing support