You've all been enjoying DAY 2 of 12 Days of Christmas and I had a request from a viewer for measurements with the Martha Stewart Score board & envelope attachment. Whilst I was working on those measurements, I thought I would also dust of my SU! diagonal score board attachment for my Simply Scored. True, these are discontinued items, but many of us have them in our stash.
Dimensions
Martha Stewart Score Board
Trim 1/16″ off two sides of an 8×8 piece of double sided paper
With a corner of the paper at 6″, score at 3 7/8
Trim out the little triangles & remove attachment
Place on the scoreboard with the left hand edge as instructed in video
Score each top left hand side at 1″
Stampin'Up! Diagonal Score Board Attachment
Start with an 8″x 8″ piece of double sided paper
Score at 3 1/8″ all four sides
Trim off triangles
Remove attachment and score each top left side at 7/8″
I hope you all find this useful in addition to the tutorial for the envelope punch board 🙂
Thank you for dropping by today. If you have enjoyed today's project, please subscribe to my blog on the right and/or my YouTube channel so you don't miss any future projects. You can also find me on Facebook and I'm happy to answer any questions you may have – I try to reply to as many comments as I can.
Helen Xx
Supplies
Receive 20% off your first order with CraftStash when you sign up to their free email.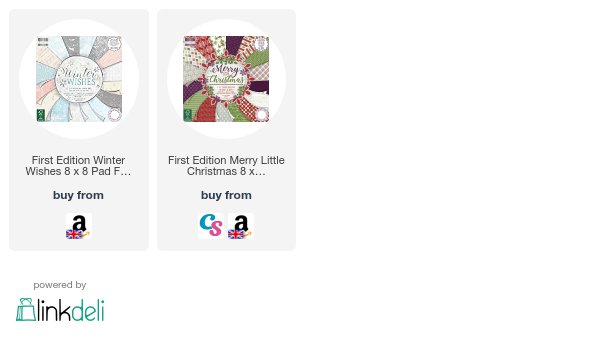 Some links are affiliate and do not cost you extra. Using them will support future projects that I bring to my Youtube channel & website. Many thanks for your continuing support