Today's project is a lovely stack of gift boxes and I also show you how to get that ribbon wrapped around without 1. needing spare hands & 2. no boxes falling over and ribbon everywhere!
This stack of boxes will make a lovely gift under the tree or even used as a decoration. The paper's used today are from Hobbycraft  – as always, the dimensions & supplies are at the bottom. The lid size will fit all the boxes. Remember, you can use any paper that you have and use stamped sentiments instead.
Dimensions
Lid – 5.25″x 5.25″ Score 1″ all four sides (fits all boxes)
Large box base – 9 3/16″x 9 3/16″ Score 3″ all four sides
Mats – 3″x 2 7/8″ (x4)
Medium box base – 7 3/16″x 7 3/16″ Score 2″ all four sides
Mats – 3″x 1 7/8″ (x4)
Small box base – 6 3/16″x 6 3/16″ Score at 1.5″ all four sides
Mats – 3″x 1 3/8″ (x4)
Thank you for dropping by today. If you have enjoyed today's project, please subscribe to my blog on the right and/or my YouTube channel so you don't miss any future projects. You can also find me on Facebook and I'm happy to answer any questions you may have – I try to reply to as many comments as I can.
Helen Xx
Supplies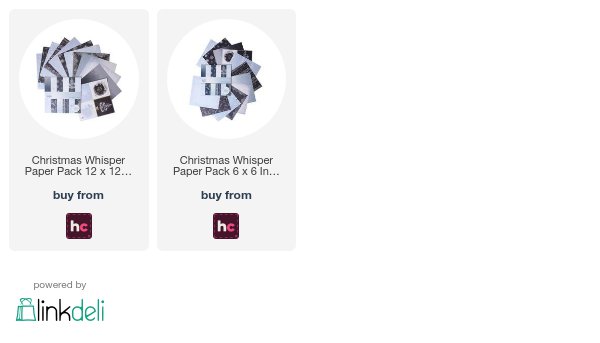 Some links are affiliate and do not cost you extra. Using them will support future projects that I bring to my Youtube channel & website. Many thanks for your continuing support