Welcome the first episode of my new Halloween series for 2020…actually, this is my first ever Halloween series!
So for this first tutorial we are making a really easy and fun swing tray box. I've used some wonderful Halloween themed digital papers from Lori Whitlock – all the links are down below, along with the printer and card information.
I hope you enjoyed this project! Make sure you are subscribed to my channel so you don't miss any more from this series.
Helen Xx
Cutting Guide
Trays
5×5 Score 1″
Wrap
2″ high
Extra piece – 3″x 2″
Lid
5 3/16 x 5 3/16″ Score 1″
Mats
(x12) 3/4″x 2 3/4″
(x6) 2 3/4″ x 1 3/4″
(x2) 2 3/4″ x 2 3/4″
Supplies
GET 20% OFF YOUR FIRST ORDER WITH CRAFTSTASH WHEN YOU SIGN UP TO THEIR FREE NEWSLETTER
FREE UK delivery on orders over £15
FREE US shipping on orders over $70
FREE CANADA shipping on orders over $85
——- INTERNATIONAL POST AVAILABLE AT CRAFTSTASH——–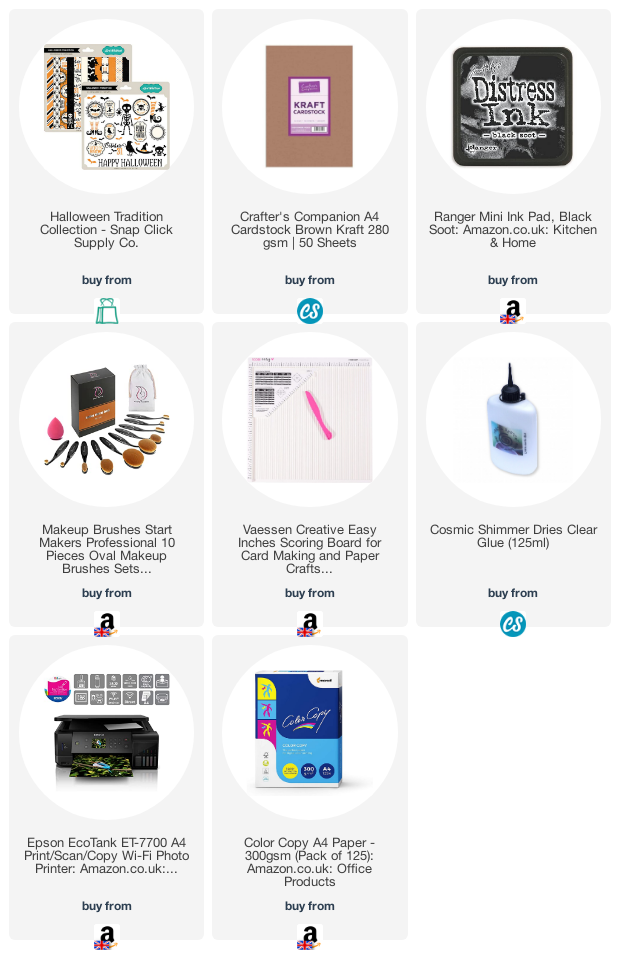 —- D I S C L A I M E R —- Some links are affiliate and do not cost you extra. Using them will support future projects that I bring to my Youtube channel & website. Many thanks for your continuing support