We have a brand new size of album that has been added to the Simply Made Crafts Album Collection – in today's tutorial I show you how it goes together.
This is a really cute little album and it comes with plenty of page mats and pockets in the set. You will also be needing the Small Ultimate Binding Set to complete, and I show you how to trim it down to size in this tutorial.
I have also teamed this mini album with the Shutter Die and the stamps from Simply Cards & Papercraft Magazine.
I hope you enjoyed this tutorial! This was a live stream from Saturday 15th August, so feel free to skip any chatty bits at the beginning 🙂
Helen Xx
Supplies

GET 20% OFF YOUR FIRST ORDER WITH CRAFTSTASH WHEN YOU SIGN UP TO THEIR FREE NEWSLETTER
FREE UK delivery on orders over £15
FREE US shipping on orders over $70
FREE CANADA shipping on orders over $85
——- INTERNATIONAL POST AVAILABLE AT CRAFTSTASH——–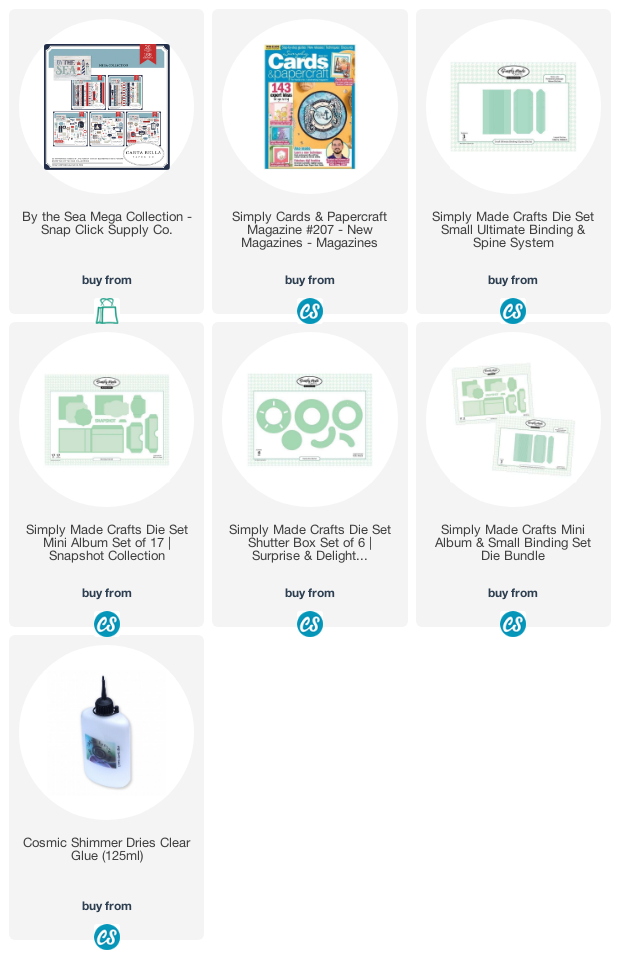 —- D I S C L A I M E R —- Some links are affiliate and do not cost you extra. Using them will support future projects that I bring to my Youtube channel & website. Many thanks for your continuing support