Welcome to the first Christmas series of this year! And yet again, it's in the middle of a heatwave! It's Christmas in July 2019!
We're starting with an easy project that I hope you will enjoy making. These little crackers hold 2 Ferrero Rochers and will look lovely at a table place setting or scattered amongst the Christmas tree branches. These would also be perfect for an advent calendar idea. With the cutting guide there is a bonus box to make to fit your crackers inside – it has an acetate lid, so the pretty crackers are visible. The card toppers from the paper pad are perfect for finishing the box.
I've used the lovely new Christmas paper pad from Crafter's Companion called Poinsettia Perfection from the Nature's Garden collection. International shipping is available, please see below for free shipping thresholds.
Below you'll find the video tutorial, supplies list, and cutting guide for the crackers and a box to out them in 🙂
I hope you enjoy today's tutorial! There are still 4 more days to go!
Want to stay up to date with my projects and news? please join my email list HERE. You will only receive notifications on my latest posts, and nothing else.
Helen x
Cutting guide | Crackers
6×6″ patterned paper
Score at 1 – 3/8″, 2.75″, 4- 1/8, 5.5″
Turn 90 degrees -Score 1″, 1.5″, 2″
Turn 180 degrees – Score 1″, 1.5″, 2″
On the envelope punch board – punch at 1.5″ (please refer to video for visual instructions)
Cutting Guide | Acetate lid gift box for 4 crackers
Box – 8.25″ x 7.5″ | Score at 1″ on all sides
Acetate lid – 9, 3/16″x 8, 7/16″ | Score at 1.5″ on all sides
(The acetate lid will fit inside in the box)
Supplies

GET 20% OFF YOUR FIRST ORDER WITH CRAFTSTASH WHEN YOU SIGN UP TO THEIR FREE NEWSLETTER
FREE UK delivery on orders over £15
FREE US shipping on orders over $70
FREE CANADA shipping on orders over $85
——- INTERNATIONAL POST AVAILABLE AT CRAFTSTASH——–
NEW US Craft Stash website – Click HERE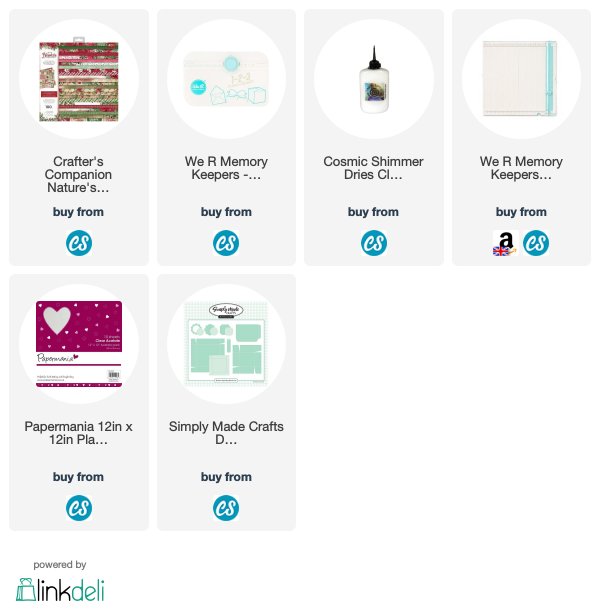 —- D I S C L A I M E R —- Some links are affiliate and do not cost you extra. Using them will support future projects that I bring to my Youtube channel & website. Many thanks for your continuing support