I love how these little boxes look when they are together – they make the perfect teacher gift or making for a craft fair.
I've used Club chocolate bars…they are one of my favourites and if you really want to get nostalgic, can you remember the classic song! Sorry if that song is stuck in your head now 🙂
So, today's project is presented in a lidded box with a window and the Club bars are wrapped in pretty festive papers. Dimensions, supplies and tutorial are down below.
We are halfway through this series, so if you are not subscribed to this blog or my Youtube channel, then I invite you to do so 🙂 Again, sorry about that annoying song. #sorrynotsorry
Helen Xx
Dimensions
Base – 5″x 5.25″ Score at 0.75″ on all four sides
Lid – 5 1/16″x 5 5/16″ Score at 0.75″ on all four sides
Paper wraps – 3″x 3.5″
Acetate – 3 3/8″x 3 3/8″
Catch Up
Day 1 – Day 2 – Day 3 – Day 4 – Day 5
Get 20% off your first order with Craft Stash when you sign up to their free email newsletter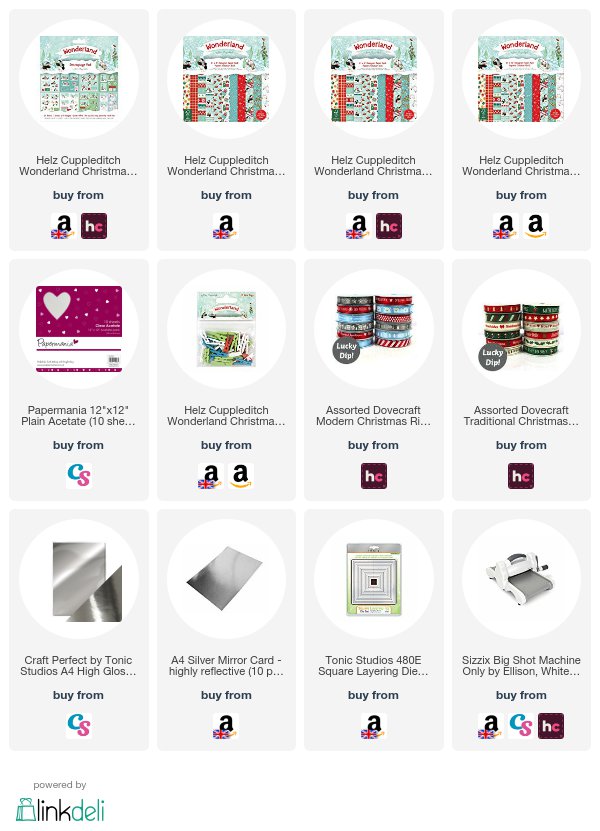 —- D I S C L A I M E R —- Some links are affiliate and do not cost you extra. Using them will support future projects that I bring to my Youtube channel & website. Many thanks for your continuing support