The Drs Bag is simply one of my favourites, so I had to try this version out!
I've used this set with my new Mock Croc A4 Embossing Folder and Sizzix Rose Gold Texture roll. This embossed beautifully!! I'm so happy with how this bag turned out.
The texture roll can be washed (before making the bag), sewn, and embossed. You can of course use it for die-cutting too! I'm already thinking what else I can make!
All the supplies are listed down below and don't forget to claim your 20% when you subscribe to Craft Stash's email. Plus free UK delivery on orders over £15.
Helen Xx
Supplies
GET 20% OFF YOUR FIRST ORDER WITH CRAFTSTASH WHEN YOU SIGN UP TO THEIR FREE NEWSLETTER
FREE UK delivery on orders over £15
Check HERE for more shipping information for your country 
——- INTERNATIONAL POST AVAILABLE AT CRAFTSTASH——–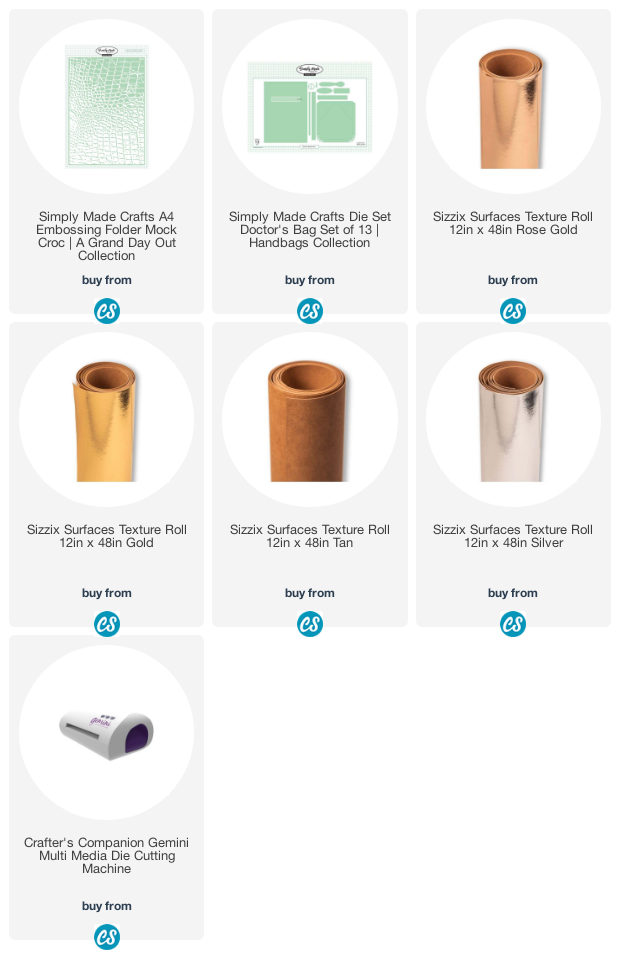 —- D I S C L A I M E R —- Some links are affiliate and do not cost you extra. Using them will support future projects that I bring to my Youtube channel & website. Many thanks for your continuing support