Today we are making a very cute gift for Valentine's Day – a mini handbag that holds 1 Ferrero Rocher! Perfect for giving to a loved one!
I have the beautiful papers from the Sweet Nothings paper pad (First Edition Paper) – All links to supplies used today are down below. The Ferrero Rocher special offer is still on as I write this, so check that out too!
Dimensions
6″x 6″ – Score at 2″ & 4″ – turn once and repeat
Add extra score lines as per video
Thank you for dropping by today. If you have enjoyed today's project, please subscribe to my blog on the right and/or my YouTube channel so you don't miss any future projects. You can also find me on Facebook and I'm happy to answer any questions you may have – I try to reply to as many comments as I can.
Helen Xx
Supplies
GET 20% OFF YOUR FIRST ORDER WITH CRAFT STASH WHEN YOU SIGN UP TO THEIR FREE NEWSLETTER
——- INTERNATIONAL POST AVAILABLE AT CRAFT STASH——–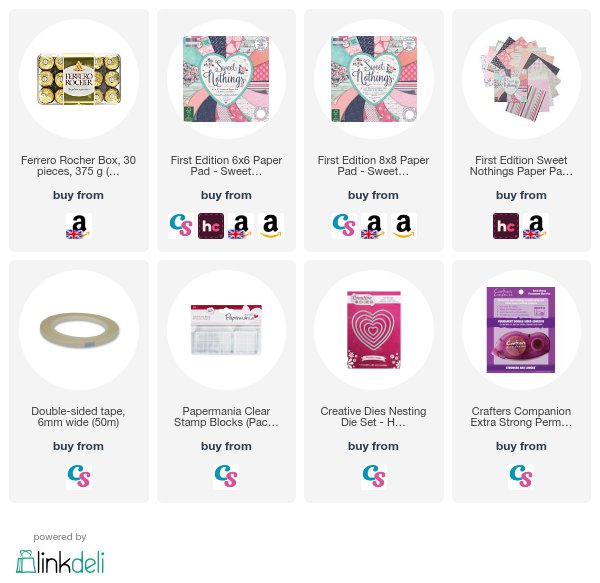 —- D I S C L A I M E R —- Some links are affiliate and do not cost you extra. Using them will support future projects that I bring to my Youtube channel & website. Many thanks for your continuing support