It's Sunday, and time for another Simply Made Sunday. Today we are making a mini file folder box and it's so very cute! 
I've teamed together 2 of my favourite die sets to make this adorable little file folder box with little file folders inside. You are also able to store anA6 notepad, along with 6×4 photos inside!
I also need to mention that I have demonstrated with the Mini Portrait Album as it fits the folder box. The Small Album is part of the special price that I have arranged – this also fits inside the box. You will need to cut 1 page and then manually trim matching card to 6 3/8″ x 4″ to complete the folder.
Cutting guide for the A6 mats
3 3×4″ x 5 5/8″
3 1/2″ x 5 3/8″
All the supplies are listed down below and don't forget to claim your 20% when you subscribe to Craft Stash's email. Plus free UK delivery on orders over £30.
Helen Xx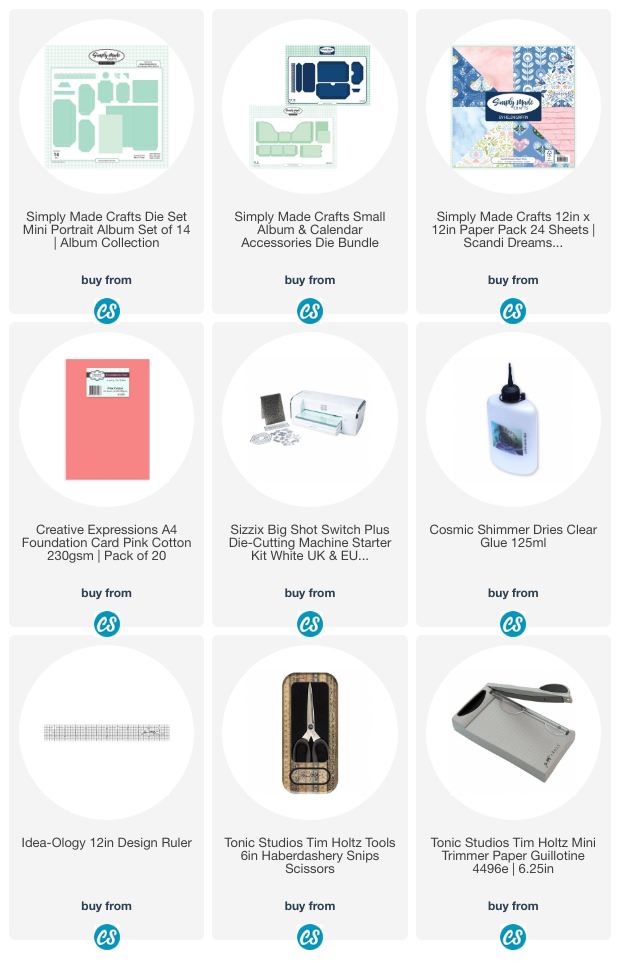 Supplies
FREE UK delivery on orders over £30 | UK NEXT DAY DELIVERY £5.99 | UK £3.50 for orders under £30
Check for more shipping information for your country – Click Here
—- D I S C L A I M E R —- Some links are affiliate and do not cost you extra. Using them will support future projects that I bring to my Youtube channel & website. Many thanks for your continuing support