Happy Simply Made Sunday! Today we are making our own insert booklets for the Notebook Wrap Cover and they are so easy to make! 
I know a few of you were having trouble finding the A6 notebooks that fit inside the Notebook Wrap Cover, so I thought we can make our own little mini album booklets to fit inside them instead. You can make these booklets from just folding paper and adding a snip here and there – so easy.
Below is the tutorial on how to make these – I created 3 different types 🙂
All the supplies are listed down below and don't forget to claim your 20% when you subscribe to Craft Stash's email. Plus free UK delivery on orders over £30.
Helen Xx
Cutting & Scoring Guide
Booklet Mats
A6 Mats – 3, 7/8″ x 5, 5/5″
Pocket Mats – 3, 7/8″ x 2, 5/8″
Wrap Mats (for inside & out)
5, 7/8″ x 4, 1/4″ (x4)
5, 7/8″ x 1, 1/8″ (x4)
5, 5/8″ x 1, 7/8″ (x2)
Supplies
FREE UK delivery on orders over £30 | UK NEXT DAY DELIVERY £5.99 | UK £3.50 for orders under £30
Check for more shipping information for your country – Click Here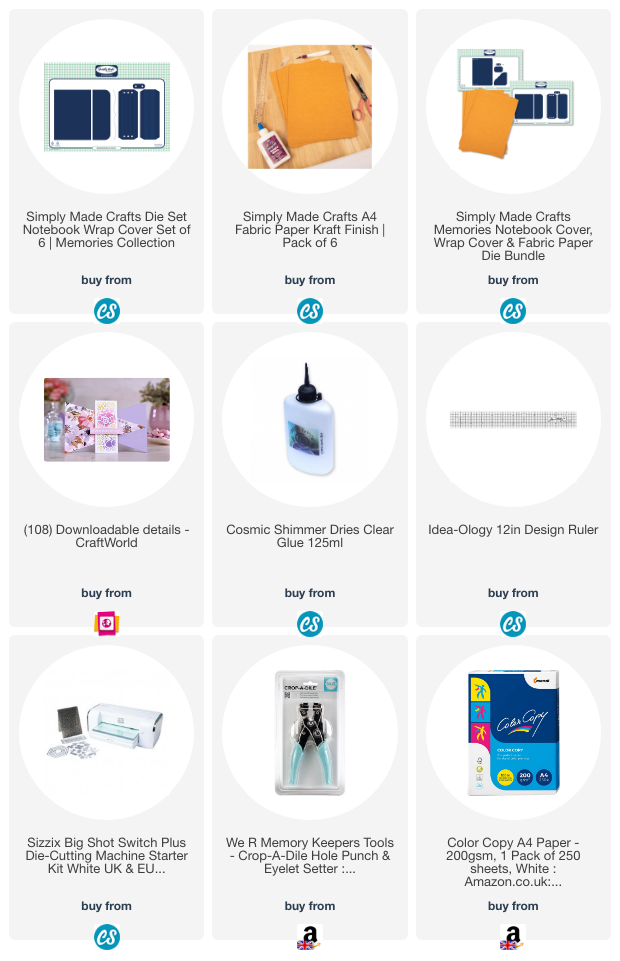 —- D I S C L A I M E R —- Some links are affiliate and do not cost you extra. Using them will support future projects that I bring to my Youtube channel & website. Many thanks for your continuing support