It's been a while since my last magazine review and whole stack has been building up on my desk!! Lets have a quick look at all the covermount gifts!
I'm not sure what makes you decide which magazines to buy, but for me it it mostly the gift that comes with it that swings me around. That being said, there are magazines that I never miss an issue of.
Today I show you my latest stack of magazines, their gifts, and also a few examples of the cards I've made with them.
Below is my review video, Nicky's watercolouring video, and a full supply list of all the magazines.
I hope you enjoy today's tutorial and to keep up to date with my projects and news, please join my email list HERE. You will only receive notifications on my latest posts, that's all 🙂
Helen xx 
Supplies

GET 20% OFF YOUR FIRST ORDER WITH CRAFTSTASH WHEN YOU SIGN UP TO THEIR FREE NEWSLETTER
FREE UK delivery on orders over £15
FREE US shipping on orders over $70
FREE CANADA shipping on orders over $85
——- INTERNATIONAL POST AVAILABLE AT CRAFTSTASH——–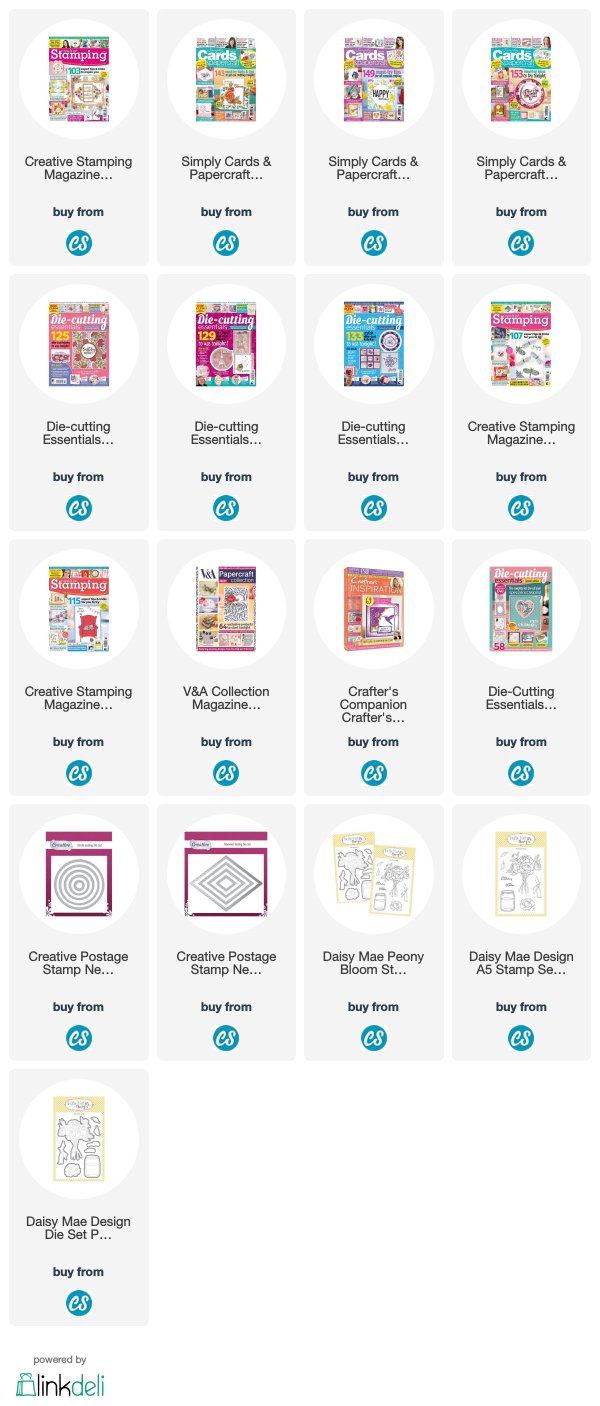 —- D I S C L A I M E R —- Some links are affiliate and do not cost you extra. Using them will support future projects that I bring to my Youtube channel & website. Many thanks for your continuing support