Firstly, I would love to thank everyone who joined me live for this demonstration – it was a fantastic return to filming live tutorials!
In my first live in quite a while, I show you how to assemble Album Style 1  from my Papercraft Society Box. I had so much fun chatting with everyone – our main topic of the day was discussing our favourite wet glues throughout the show!
You can now purchase this box without subscription HERE.
This is a very easy album to put together, and the die set from the kit is perfect for decorating, and making lots of other projects.
Down below I have the full replay video, and underneath I have made an edited down version so you can get right to the nitty gritty!
All the supplies are listed down below and don't forget to claim your 20% when you subscribe to Craft Stash's email. Plus free UK delivery on orders over £20.
Helen Xx
Supplies
GET 20% OFF YOUR FIRST ORDER WITH CRAFTSTASH WHEN YOU SIGN UP TO THEIR FREE NEWSLETTER
FREE UK delivery on orders over £20
Check for more shipping information for your country – https://tidd.ly/3tr4rqB
——- INTERNATIONAL POST AVAILABLE AT CRAFTSTASH——–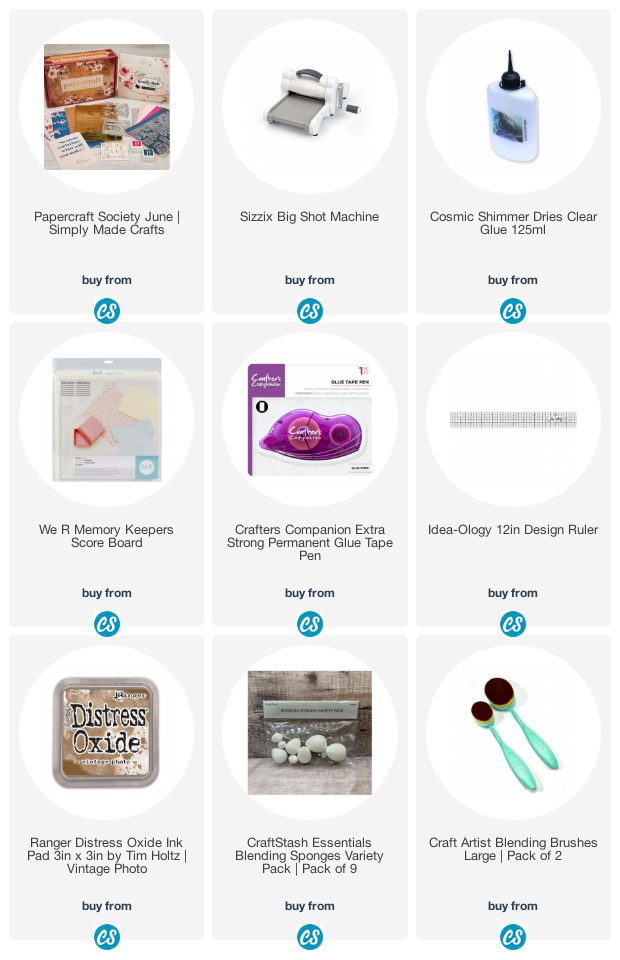 —- D I S C L A I M E R —- Some links are affiliate and do not cost you extra. Using them will support future projects that I bring to my Youtube channel & website. Many thanks for your continuing support