Today's tutorial is a video I made for Craft Stash where I show you how to make a quick and easy last minute gift featuring the Brother Design n' Craft Label Printer. Printing your own labels and instructions will make your gift stand out from the rest!
The new Brother Design n' Craft Label Printer is so easy to use via my mobile phone. It works on Android and Iphones, as well as your home computer or laptop. Here I show you how to make your own labels – with writing, borders, colours, and pictures.
Don't forget to finish it off with a gingerbread man cutter and wooden spoon!
As always, the supplies are listed down below, along with the tutorial. To view Craft Stash's blog post for this project, please click HERE.
Thank you for dropping by today. If you have enjoyed today's project, please subscribe to my blog on the right and/or my YouTube channel so you don't miss any future projects. You can also find me on Facebook and I'm happy to answer any questions you may have – I try to reply to as many comments as I can.
Helen Xx
 Supplies
——- INTERNATIONAL POSTAGE AVAILABLE AT CRAFTSTASH——–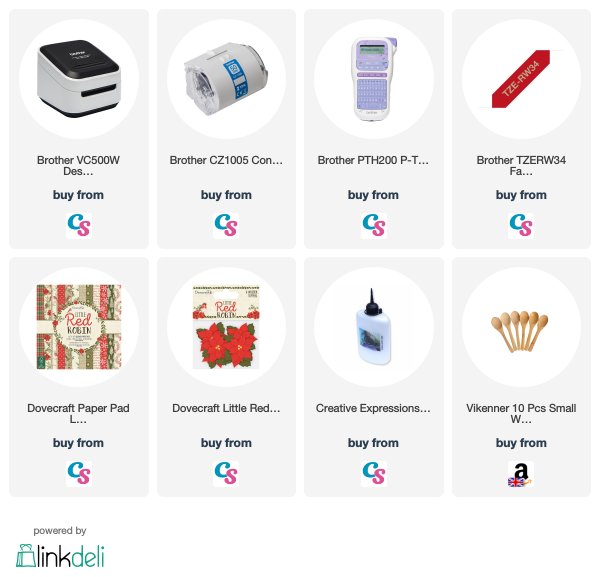 —- D I S C L A I M E R —- Some links are affiliate and do not cost you extra. Using them will support future projects that I bring to my Youtube channel & website. Many thanks for your continuing support