Envelope Mini Albums are one of my favourite sorts to spend an afternoon making. Today I show you how to make this one using my envelope die from Simply Made Crafts.
I have used the beautiful papers from the Grand Day Out Collection. If you love soft summer florals, then you will love this paper pad! When I designed the Large Envelope Die Set, I made sure it would fit the Small Ultimate Spine & Binding Die Set. With these two sets, you are ready to go!
This mini album is easy to put together, and I have a step by step video tutorial down below.
A new die-cutting machine also appears in the video. I have been using the Couture Creations Go Power and Emboss for quite a few months now. I have been very pleased with it's performance and I've even managed to keep all the plates straight. Craft Stash now stock this machine, which I am super happy about! I would love to know if you'd like a full demo.
All the supplies are listed down below and don't forget to claim your 20% when you subscribe to Craft Stash's email. Plus free UK delivery on orders over £20.
Helen Xx
Cutting Guide
Greyboard covers (x2)- 4 3/8″x 6 3/8″
Envelope Liner – 6 1/16″ wide
Supplies
GET 20% OFF YOUR FIRST ORDER WITH CRAFTSTASH WHEN YOU SIGN UP TO THEIR FREE NEWSLETTER
FREE UK delivery on orders over £20
Check for more shipping information for your country – https://tidd.ly/3tr4rqB
——- INTERNATIONAL POST AVAILABLE AT CRAFTSTASH——–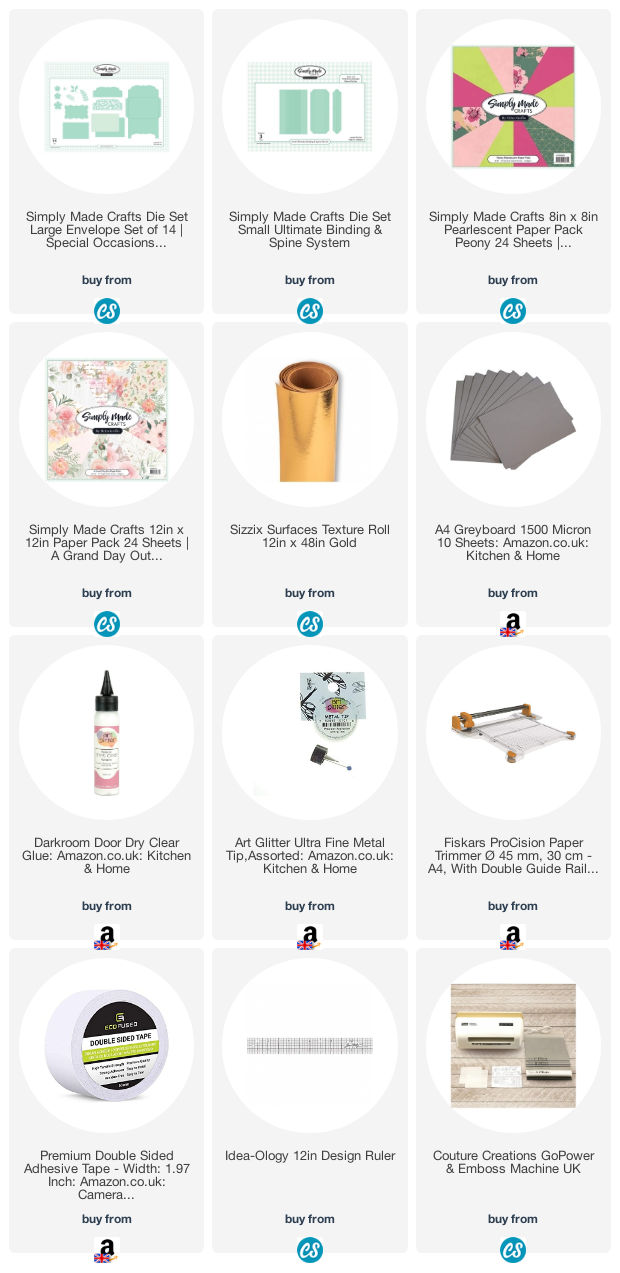 —- D I S C L A I M E R —- Some links are affiliate and do not cost you extra. Using them will support future projects that I bring to my Youtube channel & website. Many thanks for your continuing support