I love making little albums from one sheet of 12×12 paper, and today's album is super quick and easy!
This album just needs a few folds and 1 cut to make. It looks like a lot more work goes into the making, but I assure you that is not the case! These little albums also make the perfect inserts for your larger albums too!
Below is the full step by step tutorial on how to make this one, along with the cutting guide and supplies used. I've also added in some extra paper pads as these would also work very well with this album.
Helen Xx
Cutting & Scoring Guide
Step 1 – Score 12×12 paper at 6″ and then turn once
Step 2 – Score at 4″ & 8″
Step 3 – Fold all scorelines
Step 4 – Make a cut up through the 6″ line up to the last intersection
Step 5 – Fold together as instructed in video tutorial
Inserts – 3 1/2″x 5 3/4″
Mats – 3 3/4″x 5 3/4″
Adjust widths as necessary.
Supplies
GET 20% OFF YOUR FIRST ORDER WITH CRAFTSTASH WHEN YOU SIGN UP TO THEIR FREE NEWSLETTER
FREE UK delivery on orders over £20
Check for more shipping information for your country – https://tidd.ly/3tr4rqB
——- INTERNATIONAL POST AVAILABLE AT CRAFTSTASH——–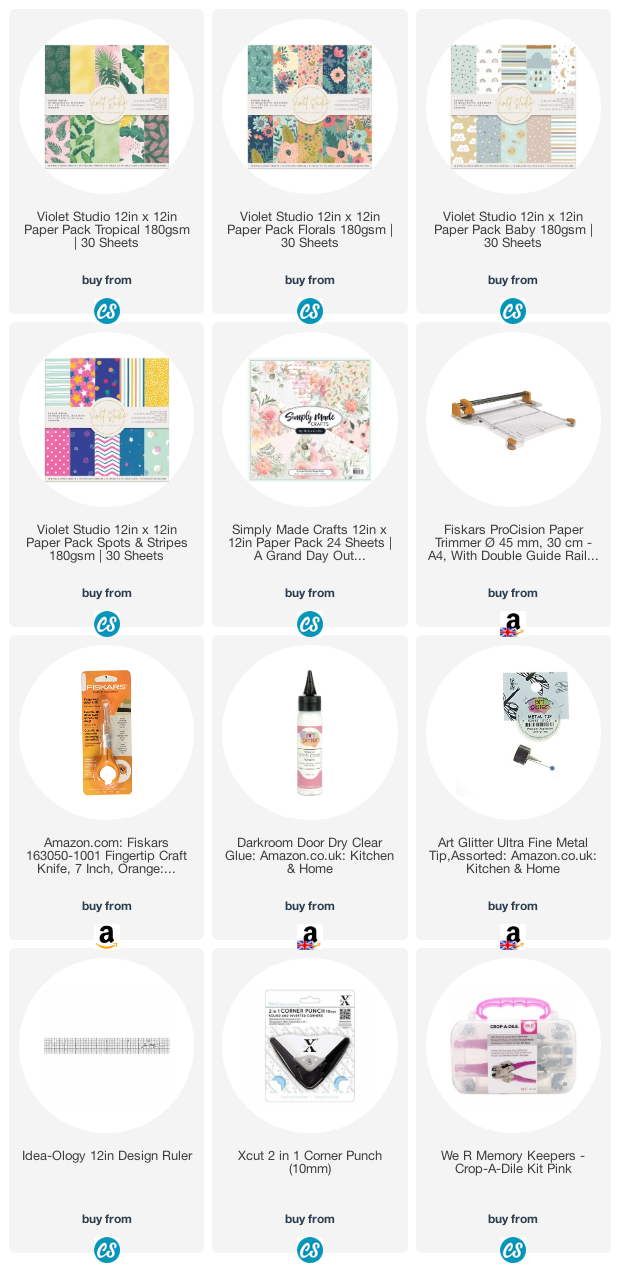 —- D I S C L A I M E R —- Some links are affiliate and do not cost you extra. Using them will support future projects that I bring to my Youtube channel & website. Many thanks for your continuing support