This is one of my favourite times of year, especially when the magazines start showing all the wonderful things you can make for Christmas!
I'm also very excited as I have worked in most of the magazines that I am showing you today. These ones are the first ones to be released this season, so there are plenty more on the way over the next few months.
I've listed all of them down below, along with my review video – please do check out Craft Stash's international shipping rates, as once you hit the threshold you can get free shipping – perfect for heavy magazines. In the UK you can get free delivery for orders over £15.
Helen xx
Supplies

GET 20% OFF YOUR FIRST ORDER WITH CRAFTSTASH WHEN YOU SIGN UP TO THEIR FREE NEWSLETTER
FREE UK delivery on orders over £15
FREE US shipping on orders over $70
FREE CANADA shipping on orders over $85
——- INTERNATIONAL POST AVAILABLE AT CRAFTSTASH——–
NEW US Craft Stash website – Click HERE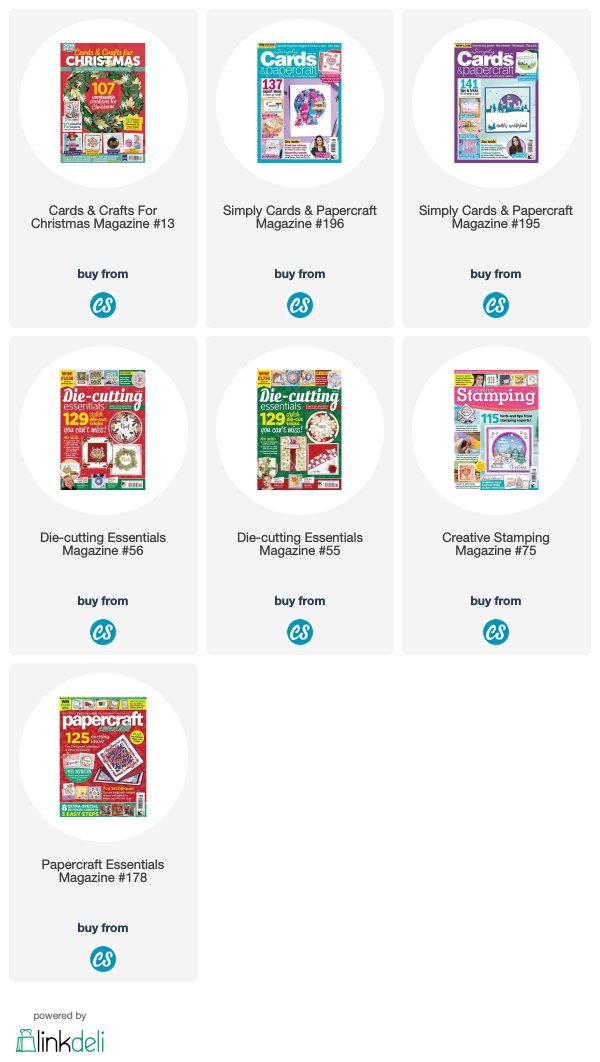 —- D I S C L A I M E R —- Some links are affiliate and do not cost you extra. Using them will support future projects that I bring to my Youtube channel & website. Many thanks for your continuing support