Here we are on the last day of Christmas in July 🙁 We're having a little party in today's tutorial…with real Christmas crackers that go 'bang' when you pull them. They even have the not so funny jokes inside. 
I've used a Christmas collection from Nitwits called Joyeux Noel – it's a digital papercraft kit, so it's perfect for making these crackers. I've printed the elements small and used them as toppers on the crackers.
That's it for Day 4! Be sure to subscribe to my Youtube channel HERE or subscribe to this website on the right so you don't miss the rest of the series! Next episode will be tomorrow 🙂
Helen Xx
Catch Up | DAY 1 – DAY 2 – DAY 3 – DAY 4
Cutting Guide
Patterned paper (this works best with paper and not card)
10″x 6.5″
In landscape score every 1″ – you should have 0.5″ left at the end.
In portrait score at 1.5″, 2″ & 2.5″ – turn around and repeat on the opposite side.
Supplies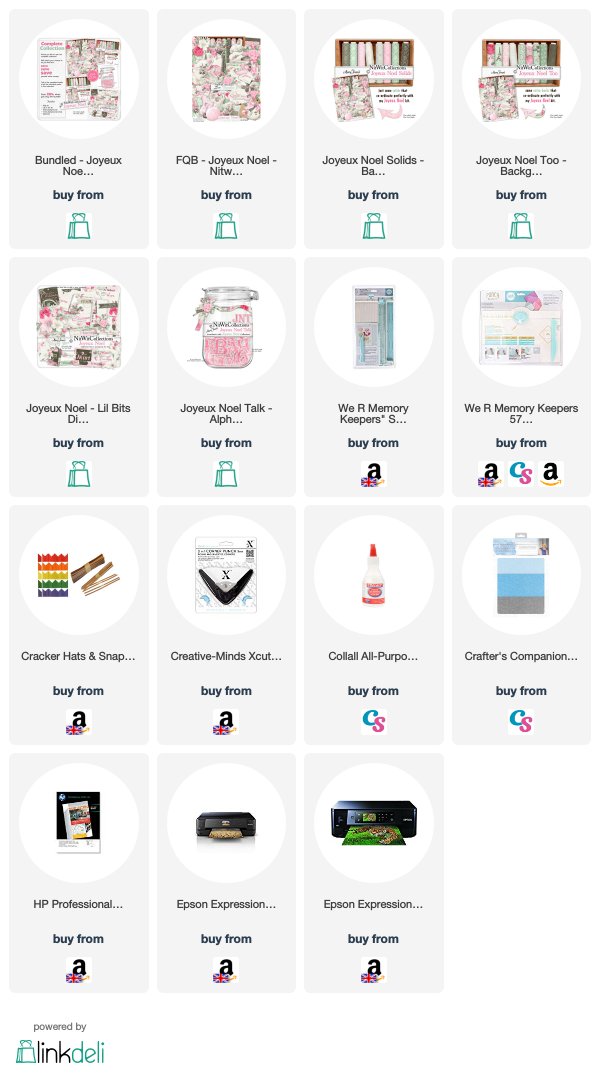 —- D I S C L A I M E R —- Some links are affiliate and do not cost you extra. Using them will support future projects that I bring to my Youtube channel & website. Many thanks for your continuing support