It's September and after a slow down over the summer, I'm now back to a regular filming schedule! We're kicking off the season with the first of the Christmas craft magazine issues. 
I'm so happy to see these on the shelves! It seems an age ago when the projects arrived in my inbox back in May. This lot is only just the start, as we've been steadily working on the rest of the Christmas issues all summer. In fact, this week saw me mail the last of the Christmas projects to the lovely Nicky over at Creative Stamping Magazine. I literally have a New Year commission to make and that is the Christmas season all wrapped up. But don't worry, you still have months of Christmas magazines to enjoy over the next few months. And BOY are you in for a treat with the free cover mount gifts – I can't spill the beans as it's top secret!
Helen Xx 
Don't miss another project or update again by subscribing to this blog HERE. I will be releasing new updates on live show appearances and there's plenty more projects on the way, aswell as projects for the Craft Stash website & YouTube channel.  I will never send spam or share your details – you will only receive notifications of new blog posts. 
Supplies
GET 20% OFF YOUR FIRST ORDER WITH CRAFTSTASH WHEN YOU SIGN UP TO THEIR FREE NEWSLETTER
——- INTERNATIONAL POST AVAILABLE AT CRAFTSTASH——–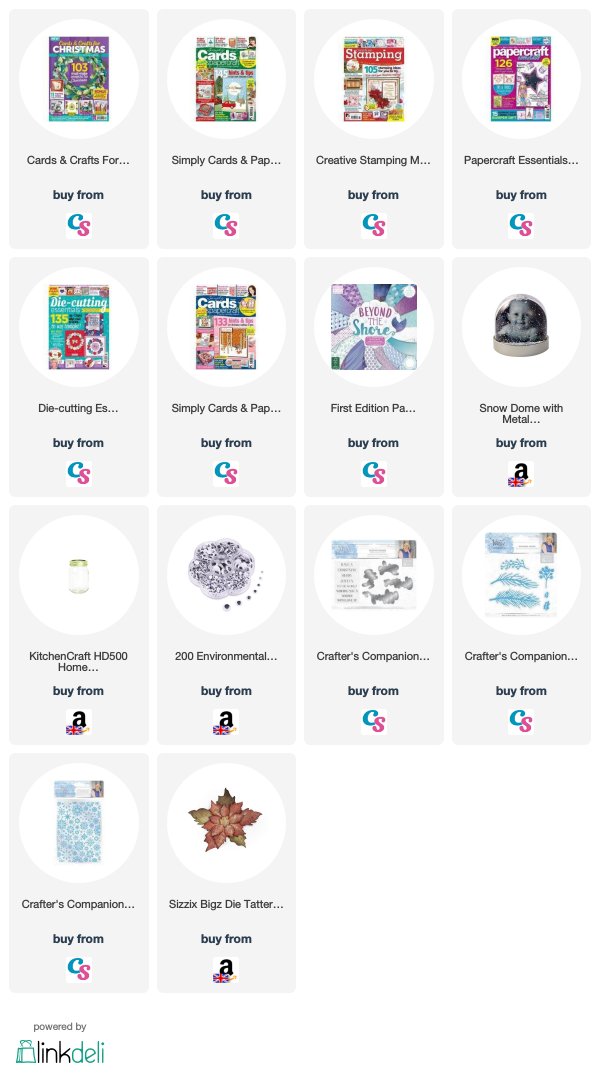 —- D I S C L A I M E R —- Some links are affiliate and do not cost you extra. Using them will support future projects that I bring to my Youtube channel & website. Many thanks for your continuing support