Here we have the final part of the Ultimate Mini Album! I really enjoyed this one and have decided to use this size and format for most of my family albums, so expect variations of this in the near future.
I've almost completed putting my Christmas memorabilia in this one and there will be a share video coming up shortly! I can't wait to share with you how I have filled it up – and it's getting a nice weight to it too 🙂
Thank you for dropping by today. If you have enjoyed today's project, please subscribe to my blog on the right and/or my YouTube channel so you don't miss any future projects. You can also find me on Facebook and I'm happy to answer any questions you may have – I try to reply to as many comments as I can.
Helen Xx
Dimensions
6 Paper lunch bags with handles removed
Hardboard Covers
9.25″x 7.5″ (x2) & 9.25″x 3″ (x1)
Binding
8.5″x 12″ Score at 2″ and score every half inch until 10.50″
Page Mats
6.75″x 6 (x6)
6.75″x 3″ (x6)
6.75″x 8.25″ (x6)
Inside & Outside Cover Mats
9″x  7 3/8″ (x4)
Outside Cover Wrap
12″x 12″ (x2)
Supplies
GET 20% OFF YOUR FIRST ORDER WITH CRAFTSTASH WHEN YOU SIGN UP TO THEIR FREE NEWSLETTER
——- INTERNATIONAL POST AVAILABLE AT CRAFT STASH——–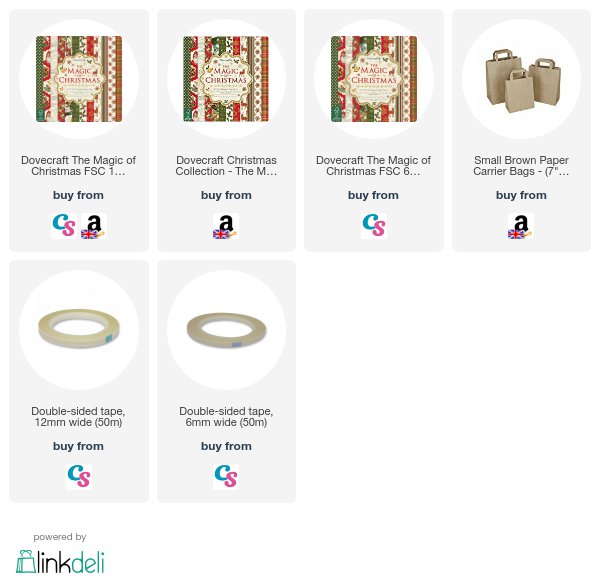 —- D I S C L A I M E R —- Some links are affiliate and do not cost you extra. Using them will support future projects that I bring to my Youtube channel & website. Many thanks for your continuing support