I love how an idea comes together and works just as you imagine it. This book contains mini drawers of treats and they won't disappoint!
The Matchbox and Postbox die set from Simply Made Crafts is a small set in itself, but with huge potential on what you can make with them. I'm still thinking of new ways to use them creatively, so watch this space for more ideas. It will also fit through a standard 6″ wide Big Shot die cutting machine.
The nights are definitely drawing in, so cosy up with a hot drink and enjoy the tutorial.
Helen Xx 
Don't miss the rest of this series by subscribing to the blog HERE. I will also be releasing new updates on live show appearances and there's plenty more projects on the way, as well as projects for the Craft Stash website & YouTube channel.  I will never send spam or share your details – you will only receive notifications of new blog posts. 
Cutting Guide
Cover – 9 1/2″x 8 1/4″ Score at 4″ & 5 1/2″
Mats – 3 3/4″x 8″ | 3 1/2″x 7 3/4″ | 1 1/4″x 8″ | 1″x 7 3/4″
Supplies
GET 20% OFF YOUR FIRST ORDER WITH CRAFTSTASH WHEN YOU SIGN UP TO THEIR FREE NEWSLETTER
FREE UK delivery on orders over £15
FREE US shipping on orders over $70
FREE CANADA shipping on orders over $85
——- INTERNATIONAL POST AVAILABLE AT CRAFTSTASH——–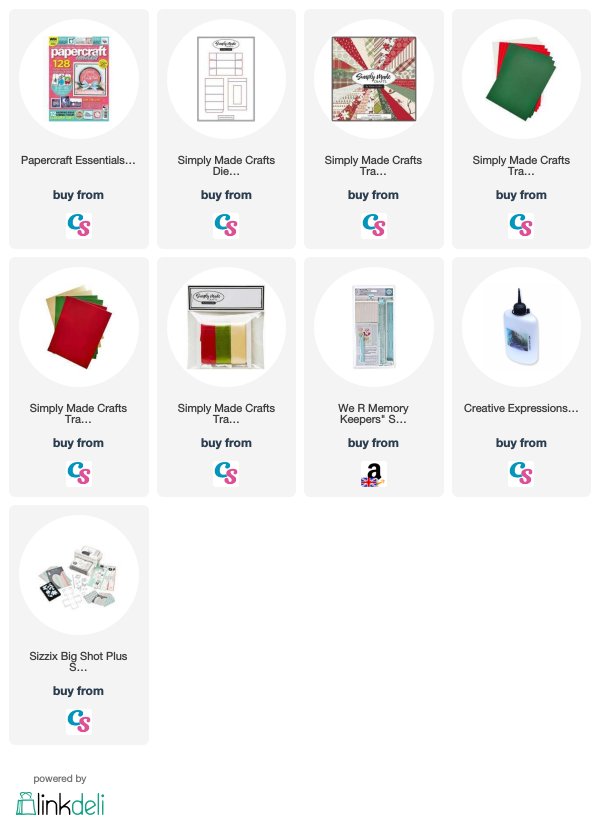 —- D I S C L A I M E R —- Some links are affiliate and do not cost you extra. Using them will support future projects that I bring to my Youtube channel & website. Many thanks for your continuing support