Craft Stash have an amazing discount offer for today only! 
I have just placed an order for some new Christmas crafting goodies! I'm so excited for them to arrive as I've not been craft shopping in quite a while!
There is also an offer for a free stamp set when you buy anything from my new Toybox Collection. Has Christmas arrived early?!!
Below I have a few product favourites that I'd like to highlight, and don't forget to check out the NEW section too – lots of new products are added daily 🙂
Have fun having a look at all the wonderful Christmas things! Don't forget to claim your 20% when you subscribe to Craft Stash's email. Plus free UK delivery on orders over £15 – perfect for getting your Halloween or Christmas crafting started!
Helen Xx
Supplies
GET 20% OFF YOUR FIRST ORDER WITH CRAFTSTASH WHEN YOU SIGN UP TO THEIR FREE NEWSLETTER
FREE UK delivery on orders over £15
FREE US shipping on orders over $70
FREE CANADA shipping on orders over $85
——- INTERNATIONAL POST AVAILABLE AT CRAFTSTASH——–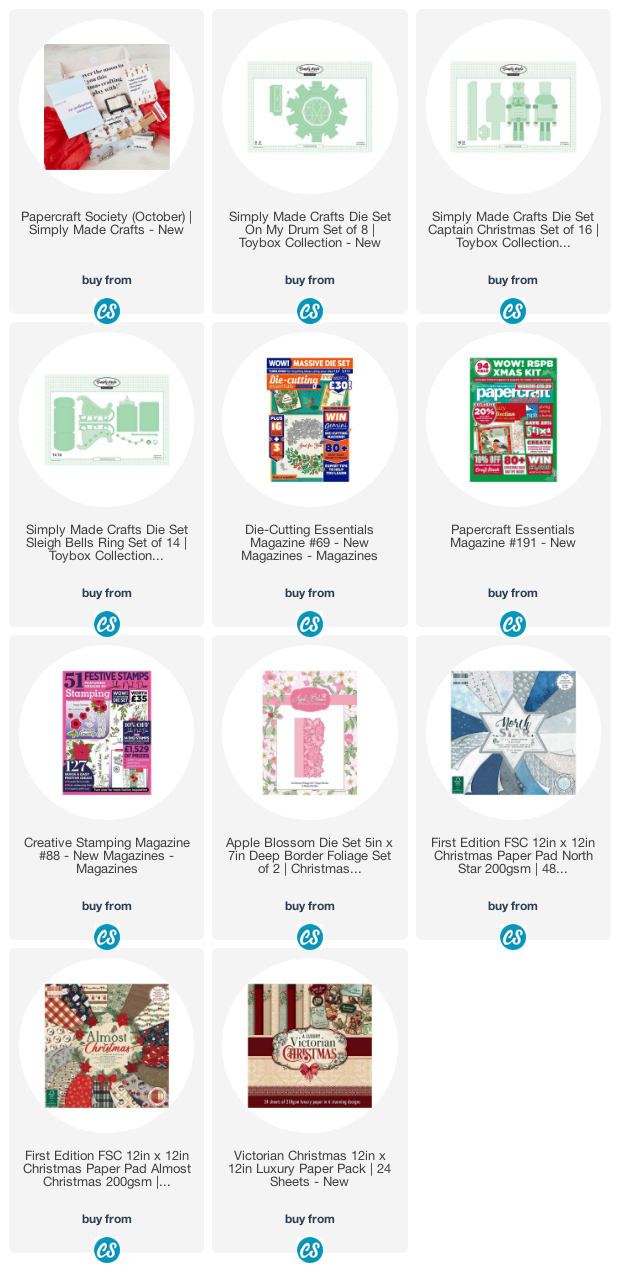 —- D I S C L A I M E R —- Some links are affiliate and do not cost you extra. Using them will support future projects that I bring to my Youtube channel & website. Many thanks for your continuing support
Disclaimer – Some affiliate links have been used, however they do not cost you any extra. Using these links greatly supports my contribution to the papercrafting world.