I am totally in love with the intricate heart die that I used for the top of today's box! A matching card with the same heart is an absolute must if you make this one. And how lovely would they look together?!
This box is the classic and straightforward box (which I show you how to make).
Dimensions
Finished dimensions: 4 x 4 x 2″
Base
8×8 cardstock with 1/16″ trimmed off two sides
Score at 2″ on all sides
Lid
6×6 Cardstock
Score at 1″
Thank you for dropping by today. If you have enjoyed today's project, please subscribe to my blog on the right and/or my YouTube channel so you don't miss any future projects. You can also find me on Facebook and I'm happy to answer any questions you may have – I try to reply to as many comments as I can.
Helen Xx
Supplies
GET 20% OFF YOUR FIRST ORDER WITH CRAFTSTASH WHEN YOU SIGN UP TO THEIR FREE NEWSLETTER
——- INTERNATIONAL POST AVAILABLE AT CRAFTSTASH——–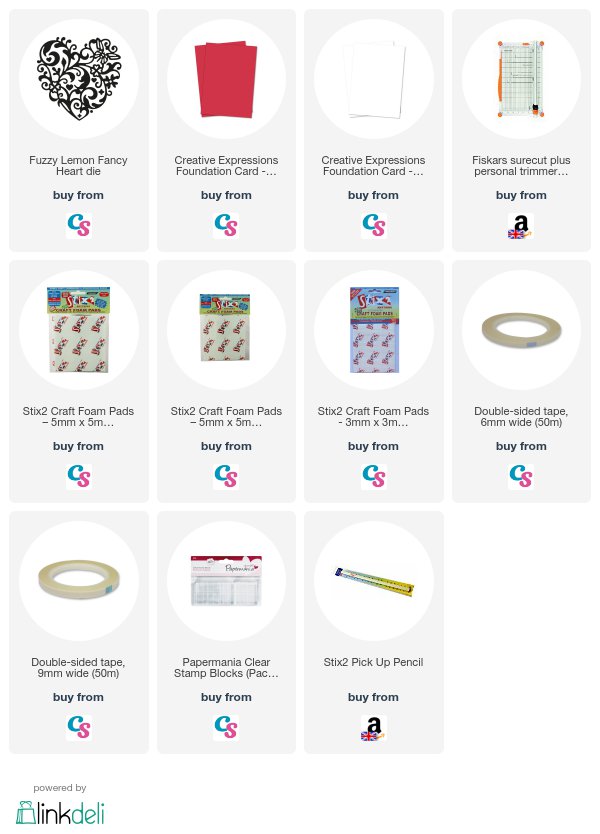 —- D I S C L A I M E R —- Some links are affiliate and do not cost you extra. Using them will support future projects that I bring to my Youtube channel & website. Many thanks for your continuing support