I love round boxes, especially ones made from pretty paper!
In today's tutorial I show you how to make this round hat box, and it's made easy using the dies from Simply Made Crafts. I've decorated it with handmade crepe paper flowers and it's just so pretty to look at!
There's currently 20% off* the Grand Day Out Collection at the moment (*ends 22nd June 2021) – the hat box is included in this offer.
All the supplies are listed down below and don't forget to claim your 20% when you subscribe to Craft Stash's email. Plus free UK delivery on orders over £20.
Helen Xx
Supplies
GET 20% OFF YOUR FIRST ORDER WITH CRAFTSTASH WHEN YOU SIGN UP TO THEIR FREE NEWSLETTER
FREE UK delivery on orders over £20
Check for more shipping information for your country – https://tidd.ly/3tr4rqB
——- INTERNATIONAL POST AVAILABLE AT CRAFTSTASH——–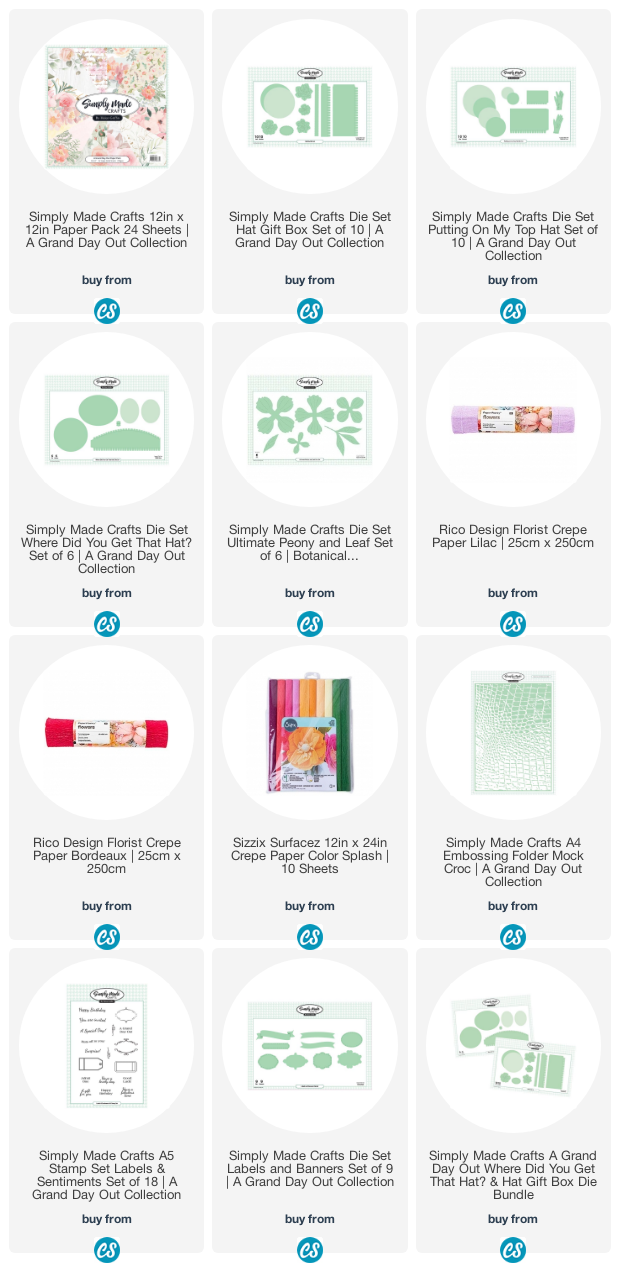 —- D I S C L A I M E R —- Some links are affiliate and do not cost you extra. Using them will support future projects that I bring to my Youtube channel & website. Many thanks for your continuing support