Yesterday, I filmed a live craftalong with my mini album themed Papercraft Society Box for June. And you can buy the box without subscription!
This box is a lot of fun to play with! It is travel themed, but you can easily change it up by using different papers.
In the craftalong, I show you how to make the album in A5 size. The cutting and scoring guide is down below, along with the full tutorial, and list of products.
I hope you enjoy catching up with this replay! It was so much fun catching up and chatting with everyone during the broadcast. 
Helen x 
Cutting and Scoring Guide
A5 Kraft card – Score at 3/8 down the long side
Greyboard Cover x2 – Cut at A5
Spine – Cut one from greyboard and one from Kraft 8 1/4″x 2 1/4″
Page Mats – 5″x 8″
Supplies
GET 20% OFF YOUR FIRST ORDER WITH CRAFTSTASH WHEN YOU SIGN UP TO THEIR FREE NEWSLETTER
FREE UK delivery on orders over £20
Check for more shipping information for your country – https://tidd.ly/3tr4rqB
——- INTERNATIONAL POST AVAILABLE AT CRAFTSTASH——–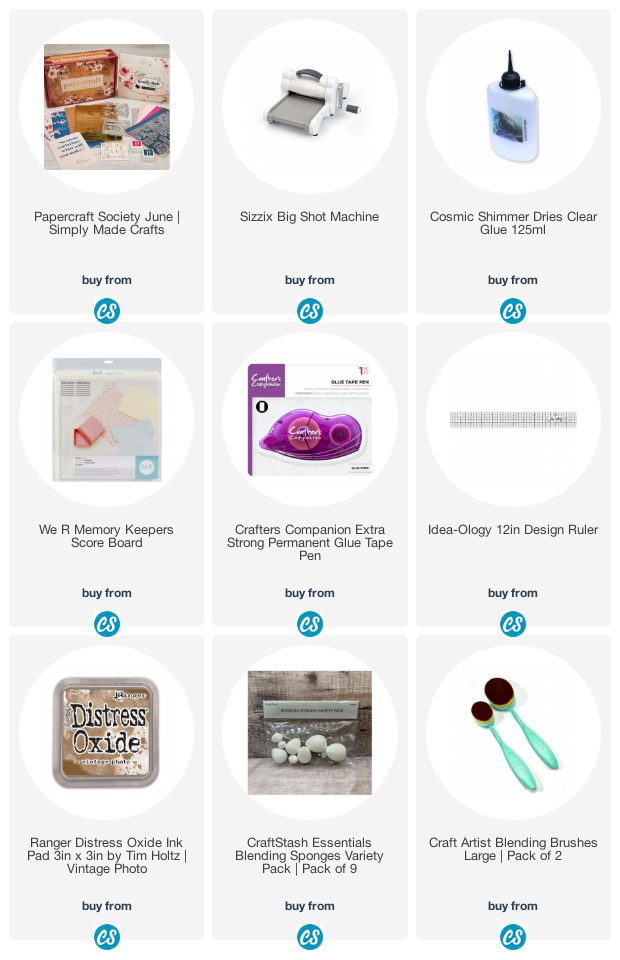 —- D I S C L A I M E R —- Some links are affiliate and do not cost you extra. Using them will support future projects that I bring to my Youtube channel & website. Many thanks for your continuing support