This is probably the most fun way to anyone a gift card or a little treat! Everyone will want to have a go!
It's quite important that I get the tutorial out for this die set as soon as possible, as you'll all be wanting to put the set together – especially if you've already got your hands on this set!
I have used very small, but strong elastic bands – they are from Amazon and listed down below. They come in a large pack, so you can make loads for all your friends and family.
Important note: Please do not leave boxes folded up inside main box for prolonged periods – they spring better when freshly loaded or opened the same day.
Have fun with this set!
Helen Xx
I hope you enjoyed today's project! If you don't want to miss any news or new projects, you may subscribe by email for new blog post notifications on the right.
Supplies

GET 20% OFF YOUR FIRST ORDER WITH CRAFTSTASH WHEN YOU SIGN UP TO THEIR FREE NEWSLETTER
FREE UK delivery on orders over £15
FREE US shipping on orders over $70
FREE CANADA shipping on orders over $85
——- INTERNATIONAL POST AVAILABLE AT CRAFTSTASH——–
NEW US Craft Stash website – Click HERE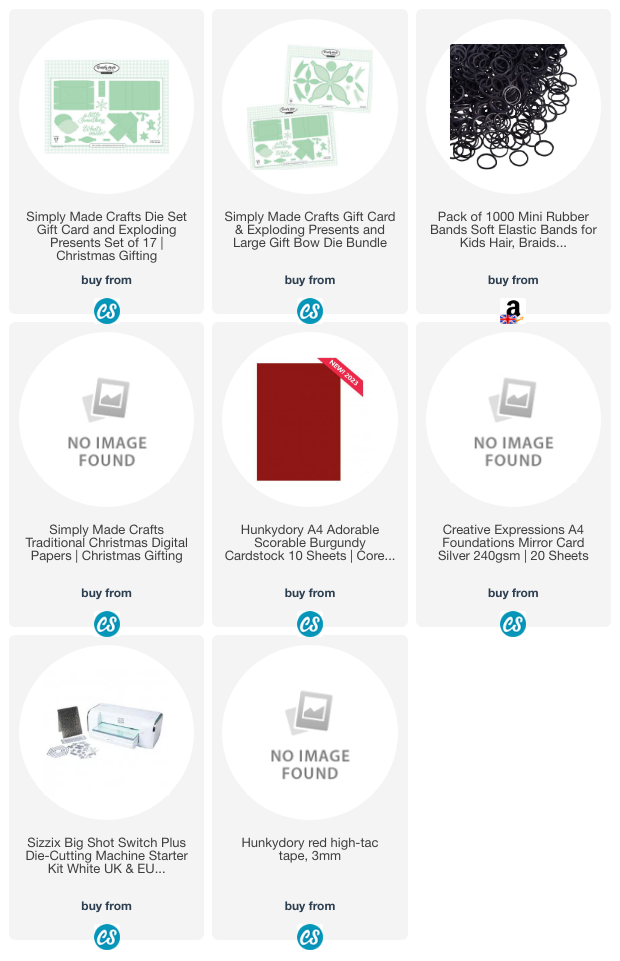 —- D I S C L A I M E R —- Some links are affiliate and do not cost you extra. Using them will support future projects that I bring to my Youtube channel & website. Many thanks for your continuing support