I love a mini album that is easy and simple to put together. Today I show you how to make the easiest one ever!
I've used the beautiful collection from Dovecraft called Winter Sparkle, and it really is lovely with greys, pinks, and hints of rose gold. I've linked everything down below, along with the full tutorial and cutting guide.
I don't think stocks will last for the Winter Sparkle collection, so I've popped in some alternative papers. Don't forget you can also print digital papers for this project too!
All the supplies are listed down below and don't forget to claim your 20% when you subscribe to Craft Stash's email. Plus free UK delivery on orders over £15 – perfect for getting your Christmas crafting started!
Helen Xx
Cutting Guide
Pages – Cut 2 – 12″x 6″ Score at 6″
Covers – Cut 2 – 6 1/4″x 6 1/8″
Spine – Cut 2 – 6 1/4″ x 2 1/2″ Score at 1/2 both sides
Supplies
GET 20% OFF YOUR FIRST ORDER WITH CRAFTSTASH WHEN YOU SIGN UP TO THEIR FREE NEWSLETTER
FREE UK delivery on orders over £15
FREE US shipping on orders over $70
FREE CANADA shipping on orders over $85
——- INTERNATIONAL POST AVAILABLE AT CRAFTSTASH——–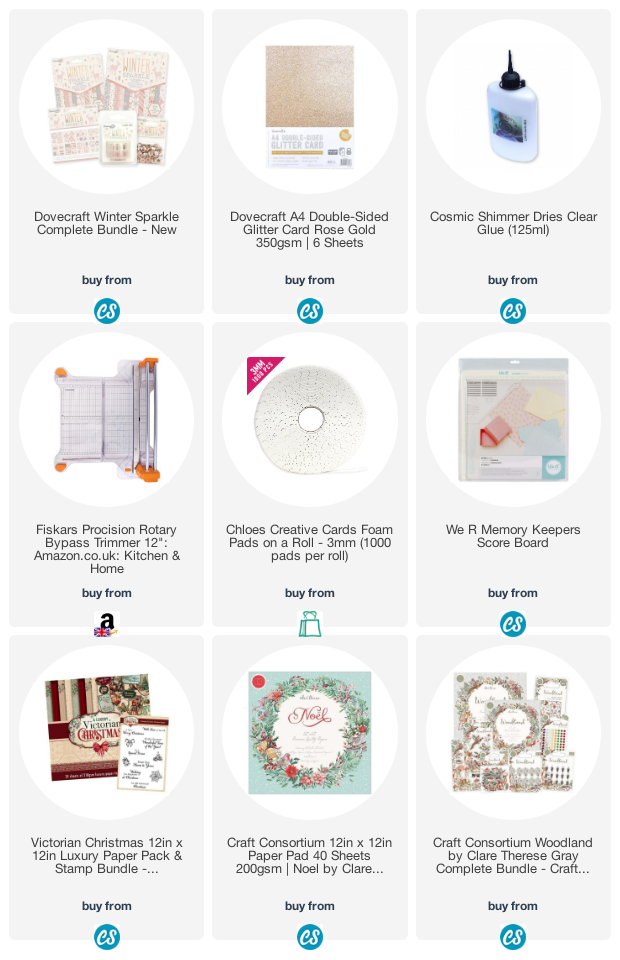 —- D I S C L A I M E R —- Some links are affiliate and do not cost you extra. Using them will support future projects that I bring to my Youtube channel & website. Many thanks for your continuing support