Christmas in July 2023 is well under way, so here is another project that you can make with just your scoring board!
This little gift box is perfect for popping in some little foil wrapped treats and giving them away to your dinner guests, teachers, friends….or any occasion!
Below is the full tutorial and the cutting & scoring guide. along with the supplies list. I've used my Holly Jolly digital papers, so I've also listed the paper that I print on too.
Helen Xx
Cutting Guide
Trays
5×5 Score 1″
Wrap
2″ high
Extra piece – 3″x 2″
Lid
5 3/16 x 5 3/16″ Score 1″
Mats
(x12) 3/4″x 2 3/4″
(x6) 2 3/4″ x 1 3/4″
(x2) 2 3/4″ x 2 3/4″
Supplies
FREE UK delivery on orders over £30 | UK NEXT DAY DELIVERY £5.99 | UK £3.50 for orders under £30
Check for more shipping information for your country – Click Here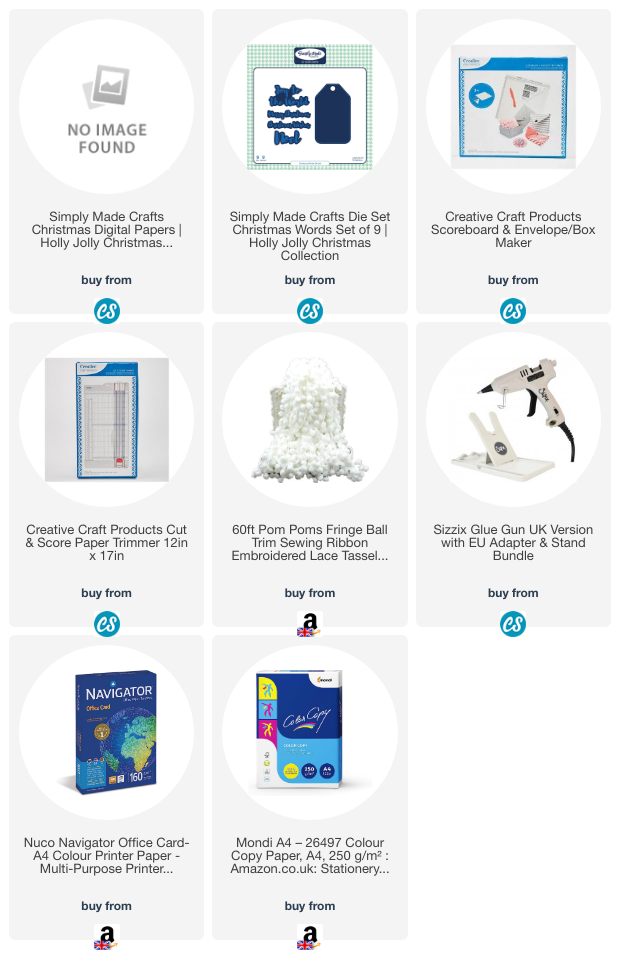 —- D I S C L A I M E R —- Some links are affiliate and do not cost you extra. Using them will support future projects that I bring to my Youtube channel & website. Many thanks for your continuing support