Welcome to Christmas in July 2020! I'm so excited to launch this first episode with an easy album!
This album is practically already made as I'm converting a cd/dvd holder into a lovely little album.
The paper collection I'm using is a digital collection from Echo Park called A Cozy Christmas. I love this paper pack, so I've printed one of each paper design and a whole bunch of elements.
All the supplies are listed down below and don't forget to claim your 20% off when you subscribe to Craft Stash's email. Plus free UK delivery on orders over £15 – perfect for getting your Christmas crafting started!
Helen Xx
Supplies

GET 20% OFF YOUR FIRST ORDER WITH CRAFTSTASH WHEN YOU SIGN UP TO THEIR FREE NEWSLETTER
FREE UK delivery on orders over £15
FREE US shipping on orders over $70
FREE CANADA shipping on orders over $85
——- INTERNATIONAL POST AVAILABLE AT CRAFTSTASH——–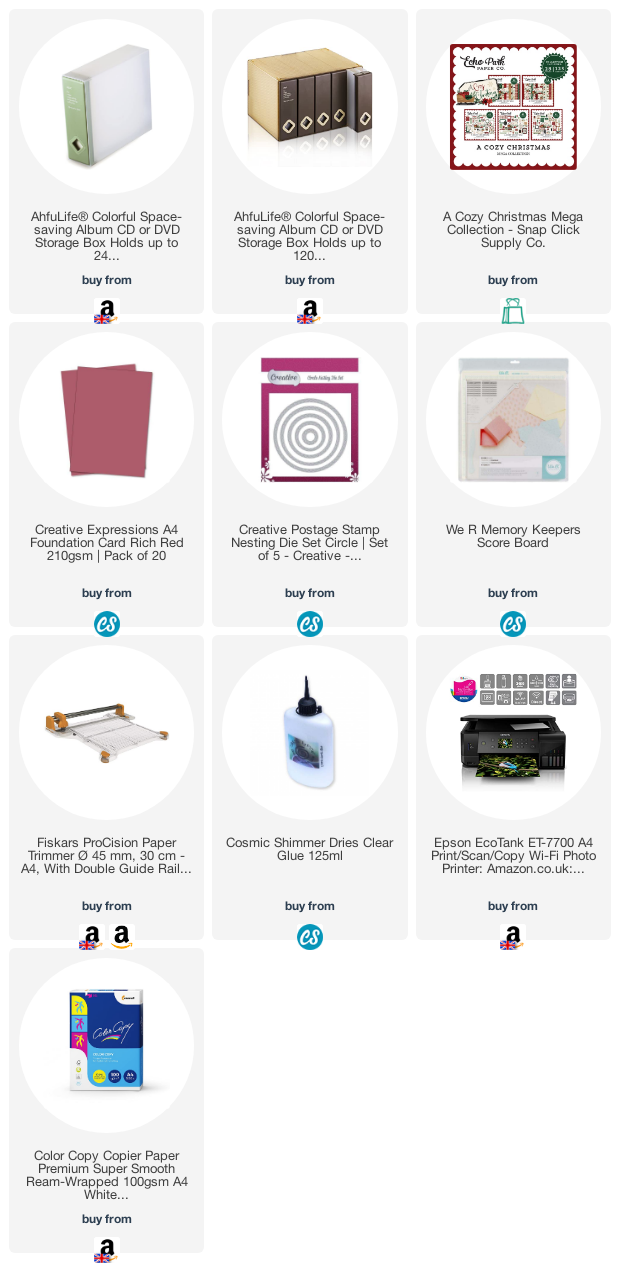 —- D I S C L A I M E R —- Some links are affiliate and do not cost you extra. Using them will support future projects that I bring to my Youtube channel & website. Many thanks for your continuing support
GET 20% OFF YOUR FIRST ORDER WITH CRAFTSTASH WHEN YOU SIGN UP TO THEIR FREE NEWSLETTER
——- INTERNATIONAL POST AVAILABLE AT CRAFTSTASH——–