How annoying are those ribbons that unravel all over the place? This tip is super simple and will change everything!!
All you need is an elastic band…that's it, just a simple elastic band! I quickly show you how in the video below. This tip will keep your ribbon box or drawer looking super neat and tidy!
Hoping you found this tip useful! I've listed the ribbons that I've just had delivered down below along with my favourite scissors I use to cut them. 
Helen x 
https://youtu.be/ChXZU0FgTZ0
Supplies
GET 20% OFF YOUR FIRST ORDER WITH CRAFTSTASH WHEN YOU SIGN UP TO THEIR FREE NEWSLETTER
FREE UK delivery on orders over £30
Check for more shipping information for your country – https://tidd.ly/3tr4rqB
——- INTERNATIONAL POST AVAILABLE AT CRAFTSTASH——–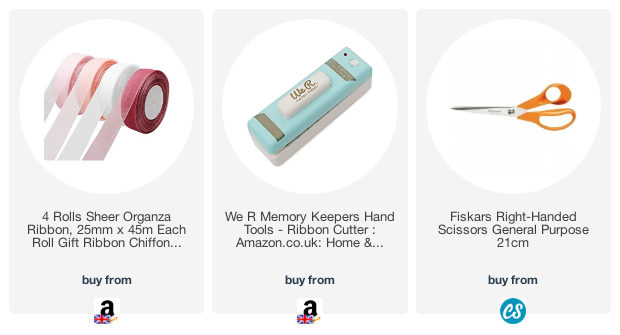 —- D I S C L A I M E R —- Some links are affiliate and do not cost you extra. Using them will support future projects that I bring to my Youtube channel & website. Many thanks for your continuing support