It's the last day of The 12 Days of Christmas 2018! Today I am sharing how to make quick and easy table favours – perfect if you have left it to the last minute!
You simply need 1 sheet of card or patterned paper to make this box. I have used the beautiful digital paper collection called Home For Christmas from Nitwit Collections. Digital papers are perfect for those last minute projects – no shipping, plus you can print as many as you like, in any size!
View the rest of 12 Days of Christmas 2018 HERE.
Helen Xx 
Don't miss the rest of this series by subscribing to the blog HERE. I will also be releasing new updates on live show appearances and there's plenty more projects on the way, as well as projects for the Craft Stash website & YouTube channel.  I will never send spam or share your details – you will only receive notifications of new blog posts. 
Cutting Guide
Box base – 5 1/4″x 9 1/2″
In landscape score at 1″ | 4 1/4″ | 5 1/4″ | 8 1/2″
In portrait score at 1″ both sides
Supplies

GET 20% OFF YOUR FIRST ORDER WITH CRAFTSTASH WHEN YOU SIGN UP TO THEIR FREE NEWSLETTER
FREE UK delivery on orders over £15
FREE US shipping on orders over $70
FREE CANADA shipping on orders over $85
——- INTERNATIONAL POST AVAILABLE AT CRAFTSTASH——–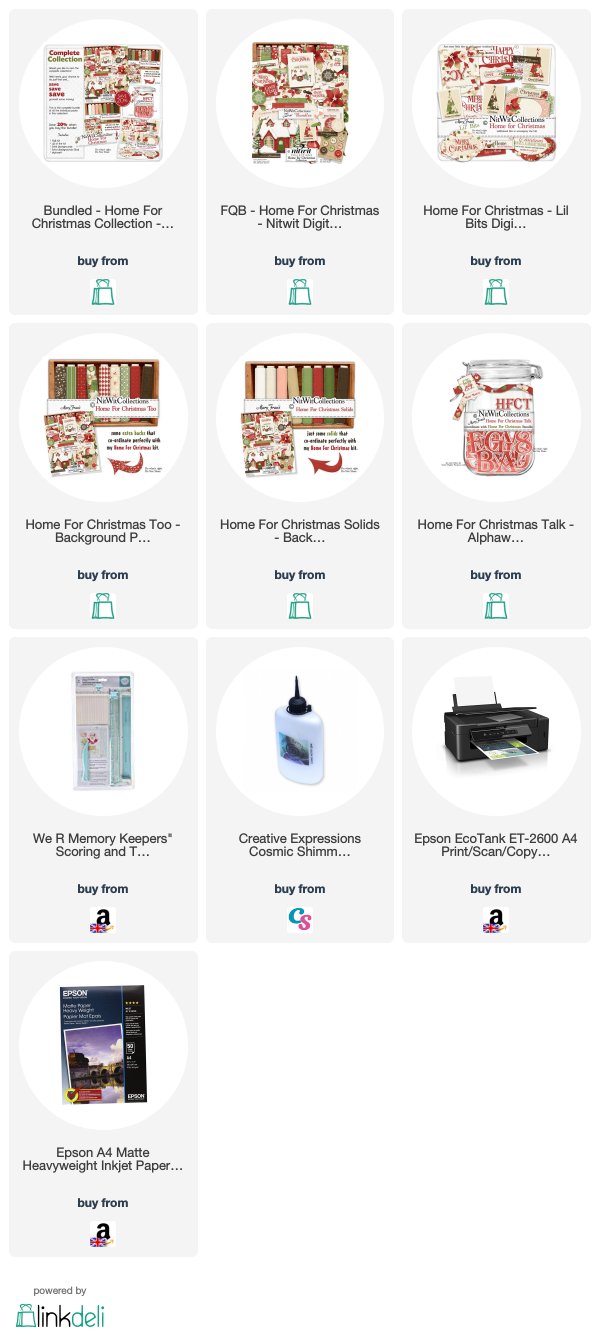 —- D I S C L A I M E R —- Some links are affiliate and do not cost you extra. Using them will support future projects that I bring to my Youtube channel & website. Many thanks for your continuing support