Today's tutorial is how to make this lovely little festive train using the All Aboard die set from Simply Made Crafts. 
I think this has been my most requested tutorial, so I'm happy to finally present my step by step video on how to put this die set together. The gift boxes that make up the main body of the train can also be used to make the tender, and carriages. These little boxes can also be used on their own to make pretty little gift boxes too!
Even the funnel is a tiny little gift box!!
All the supplies are listed down below and don't forget to claim your 20% when you subscribe to Craft Stash's email. Plus free UK delivery on orders over £15 – perfect for getting your Christmas crafting started!
Helen Xx
Supplies
GET 20% OFF YOUR FIRST ORDER WITH CRAFTSTASH WHEN YOU SIGN UP TO THEIR FREE NEWSLETTER
FREE UK delivery on orders over £15
FREE US shipping on orders over $70
FREE CANADA shipping on orders over $85
——- INTERNATIONAL POST AVAILABLE AT CRAFTSTASH——–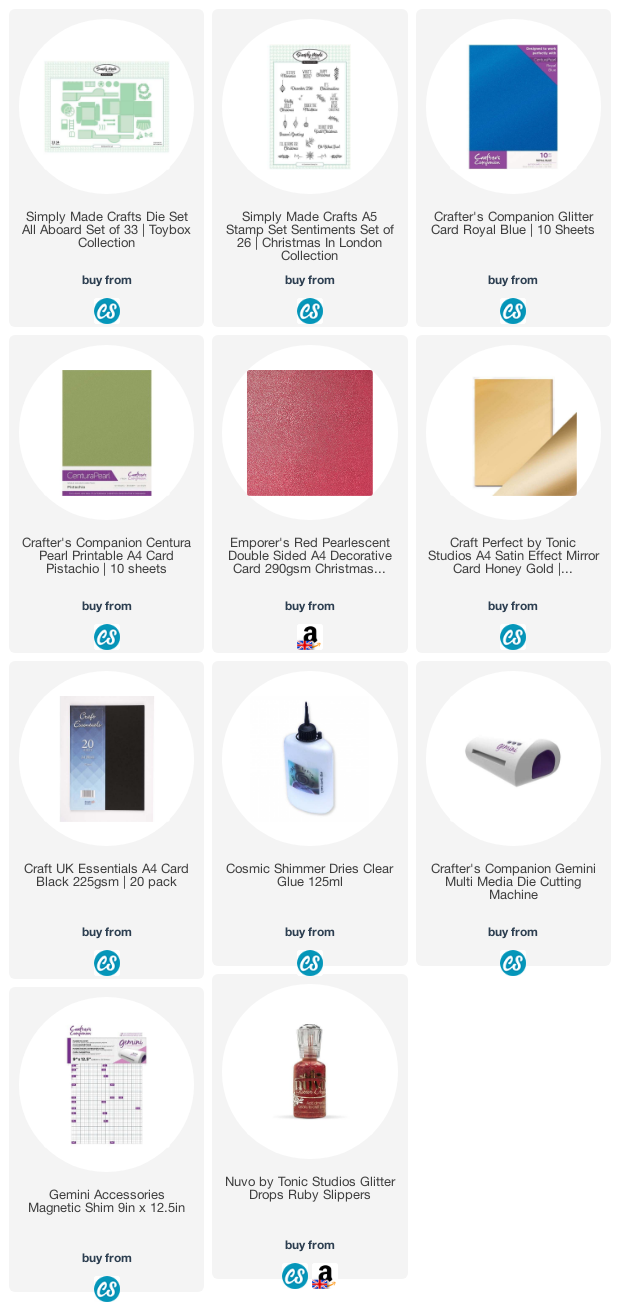 —- D I S C L A I M E R —- Some links are affiliate and do not cost you extra. Using them will support future projects that I bring to my Youtube channel & website. Many thanks for your continuing support